News Brief
May 13, 2022Maryville, Mo. |  By: Jeremy Werner
South Main Corridor Project nearly halfway done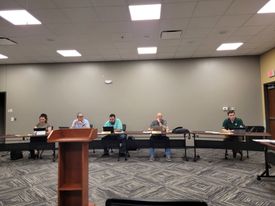 MARYVILLE, Mo. - The Maryville City Council got some good news at it's latest meeting. According to City Manager Greg McDanel, the South Main Corridor Project in Maryville is a little over 45% complete.
However, some unexpected expenses have popped up, forcing the city council to approve a change order for the contract with VF Anderson Builders.
McDanel adds that this is something they did on the city's wastewater treatment facility.