News Brief
Nov. 22, 2022Maryville, MO |  By: Jeremy Werner
NW Dept of Fine & Performing Arts hosts annual Art Show and Empty Cups Fundraiser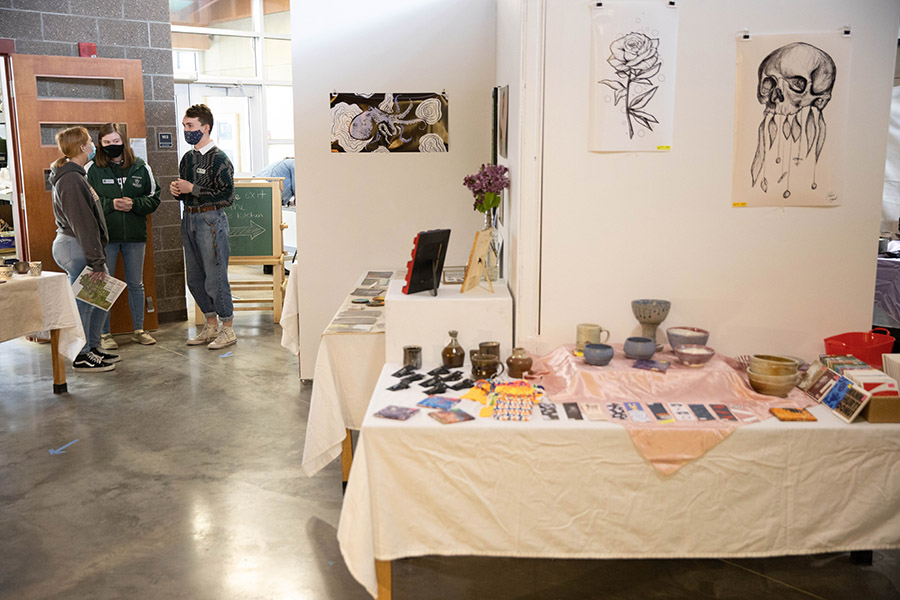 Northwest Missouri State University's Department of Fine and Performing Arts will be hosting its annual winter art show, and sale, along with its Empty Cups fundraiser, next week.
The Empty Cups fundraiser, sponsored by the university's Clay Club, is from 11;00 a.m. until 2:00 Pp.m., Thursday, December 1st and Friday, December 2nd, on the second floor of the student union.
As for the winter art sale, that begins at 11:00 a.m. on Friday, December 2nd, lasting until 7:00 p.m.. that evening, in the foyer of the Fine Arts Building. It will also run from 9:00 a.m. until 2:00 p.m. on Saturday.