News Brief
May 30, 2023ST. JOSEPH, Mo.
Mustangs ready for Fan Fest, Season Opener this week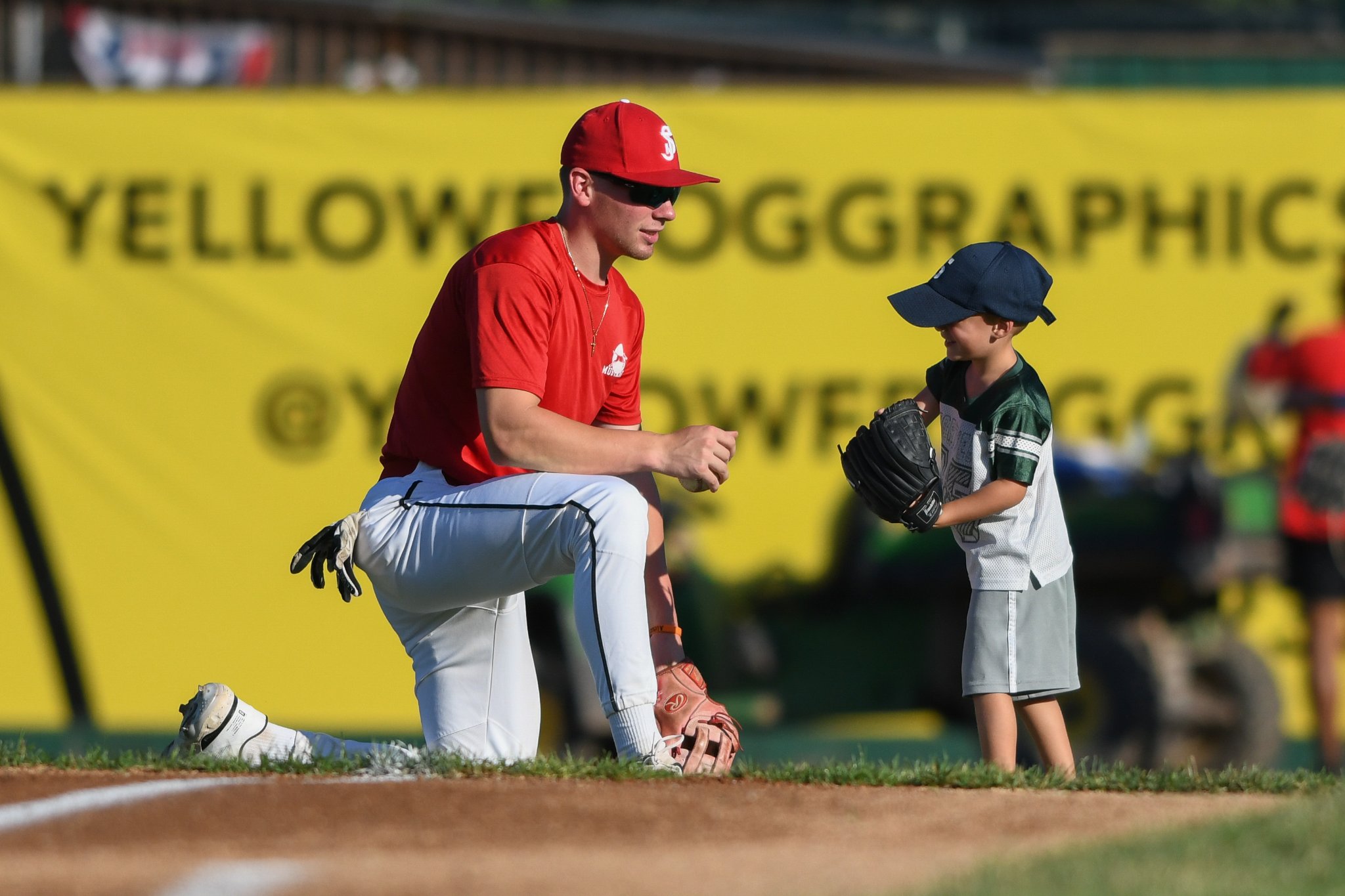 The boys of summer return to Phil Welch Stadium this week for a fun-filled St. Joseph Mustangs baseball season.
Fan Fest gets underway at 5:30pm Tuesday, followed by the season-opening game Wednesday at 7pm.
"We're ready to have a little bit of fun," Mustangs CEO and President Ky Turner said Tuesday morning.
Tuesday's Fan Fest at Phil Welch Stadium will offer a chance for the community to meet the 2023 St. Joseph Mustangs players and staff, and participate in activities around the stadium. The night will feature player autographs, National Anthem auditions, a kids home run derby and the announcement of the St. Joseph Baseball Hall of Fame's 2023 class of inductees.
Then on Friday, the back-to-back-to-back MINK League Champs take the field against the Baldwin City Blues. The Mustangs will be at home every Friday and Saturday throughout the season, including a six-game homestand July 3 through July 8 which will feature multiple nights of postgame fireworks and patriotic themes through the week of Independence Day.
"A visit to Phil Welch is different for everybody, whether it's cheering on the team, whether it's playing a game, whether it's coming here with your team, maybe just trying some of the food – it means something different for everyone," Turner said. "So we're just trying to do the best we can, no matter why you visit Phil Welch, that it's to your liking and we try our best to surpass your expectations."
For more details on St. Joseph Mustangs promotions and tickets, click here.
Full audio from our interview with Ky Turner is above.