Local Sports
March 29, 2018Coaches Show
March 29 Coaches Show - Golf, Track & Field, Women's Basketball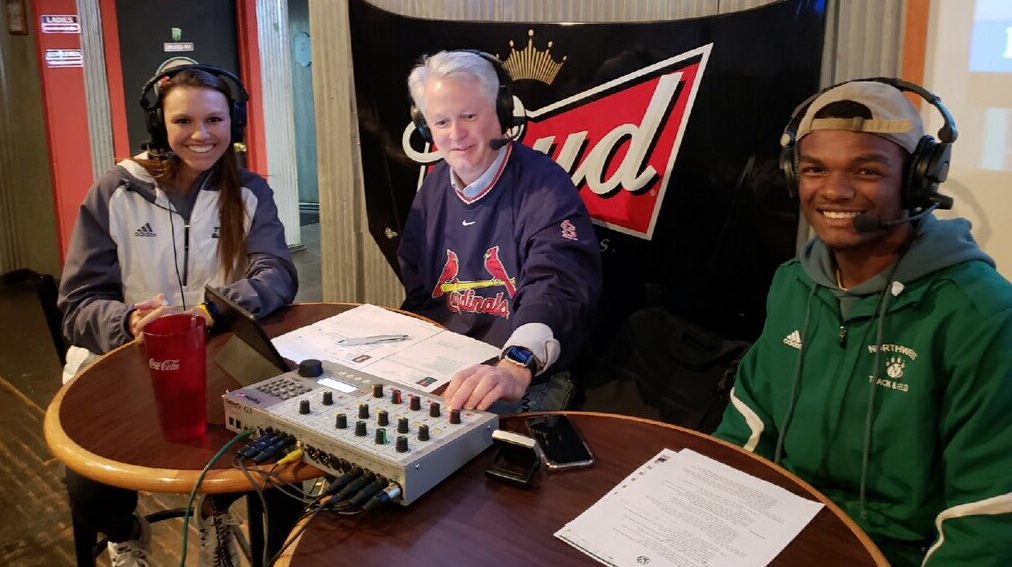 The final March edition of the KXCV Bearcat Coaches Show was marked by appearances from the Bearcat Track & Field team, Northwest Golf, and the newest head coach in the athletic department.
Northwest Track & Field heads west for the Emporia State Relays this weekend, followed by the MIAA vs. NSIC Showdown April 5-7 in Maryville. Head Coach Scott Lorek, along with athletes Sassie Matzen and Juwan Bush, spoke with John Coffey about the upcoming weekend in Emporia, followed by a busy month of April.
Bearcat Golf finished fourth at the UNK Invite, led by Nikki McCurdy shooting a second round 74. Northwest now turns its attention to the Henderson State Spring Invitational Monday and Tuesday in Mountain Home, AR. Head coach Andy Peterson and McCurdy joined the Bearcat Coaches Show Thursday night to discuss the program as it continues to trend upward.
Over Spring Break, Northwest hired a familiar face to fill opening at women's basketball head coach. Austin Meyer takes the program for his first head coaching job, and inherits a program that went 5-22 last season. Meyer hopped on the broadcast to go over his first couple weeks of recruiting, and the transition he's making from the men's game to the women's.
Full audio from the Coaches Show is available above.