Local Sports
Oct. 28, 2017Game | Football
Northwest 10, Pittsburg State 20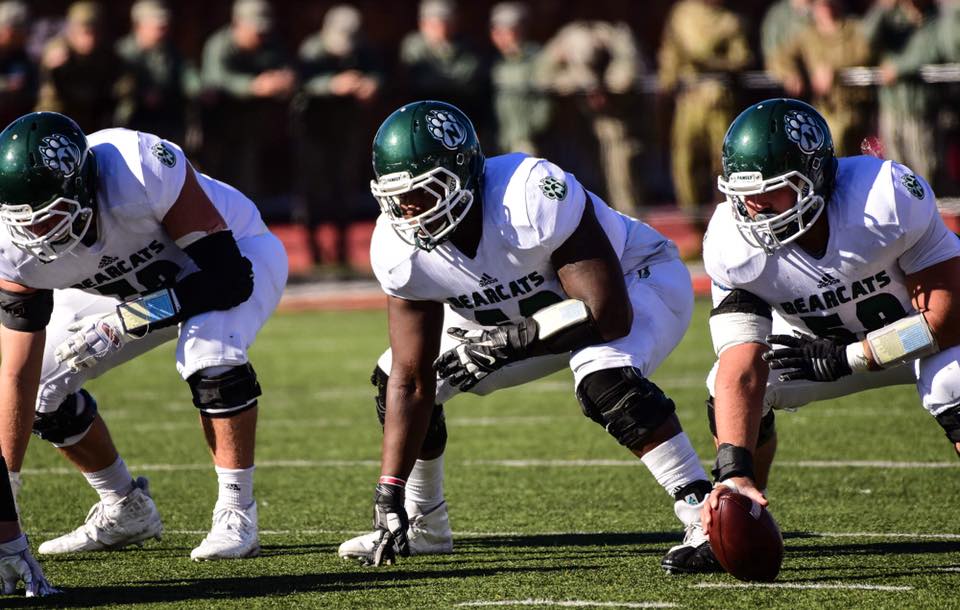 Northwest Missouri State turned the ball over six times on Saturday, and for the first time since 2014, the Bearcats fell 20-10 to Pittsburg State.
Northwest (8-1) outgained Pitt (5-4) 265-236 and sacked Gorilla quarterback Thomas LePage three times, but the Bearcats failed to score on three separate red zone chances.
In the first quarter, the Gorillas turned the ball over on downs at their own 35-yard line, and the 'Cats took advantage. Zach Martin hit Shane Williams for a 24-yard touchdown strike to open a 7-0 lead. Pitt owned the rest of the half outscoring Northwest 17-0 in the final quarter and half.
A Brett Garner field goal brought the Bearcats back within a touchdown of the Gorillas with 11 minutes remaining in the third quarter, but Northwest failed to score the rest of the way.
Martin finished the day 16-41 passing for 187 yards, one touchdown and four interceptions. He also lost a fumble in the game.
Shawn Bane led the Northwest receivers with six receptions for 82 yards, but he also lost a fumble inside the Pittsburg State five-yard line late in the fourth quarter.
The Bearcats are home once again on November 4 for Senior Day against Fort Hays State. Kickoff is set for 1:30pm. Pregame on KXCV 90.5 and KRNW 88.9 will begin at 12:30pm.