Local Sports
Oct. 7, 2017Game | Football
Northwest 17, UCO 10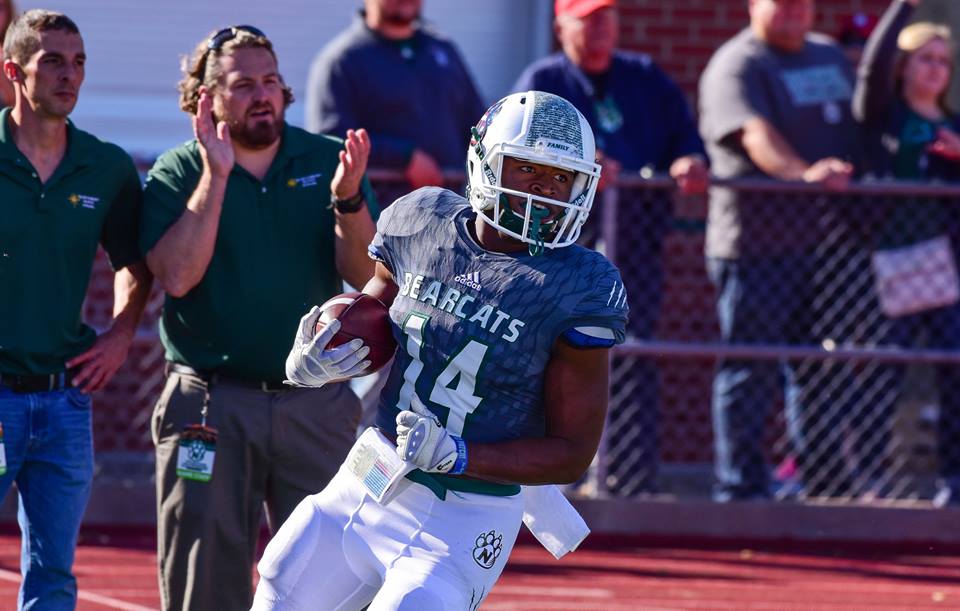 Northwest Missouri State football downed the University of Central Oklahoma 17-10 on Military Appreciation Day to remain perfect on the season.
The No. 1 Bearcats (6-0) held the third highest scoring offense in the MIAA to a season-low 10 points and 248 total yards on the way to the program's 36th straight win.
The Bronchos took a 3-0 lead on the 'Cats with first quarter field goal, and the score remained that way until the 10:46 mark in the second quarter. Maryville native Brody McMahon fought through the UCO defense for a three-yard touchdown run to give Northwest a 7-3 lead.
Northwest didn't add on to its lead until Jordan Thompson rushed for a 3-yard score with 11:36 remaining in the 4th quarter to open a 14-3 lead.
McMahon led the Bearcats with 82 yards on the ground, followed by Thompson's 67.
Central Oklahoma's Chas Stallard was also sacked five times by the Northwest defense, including two by defensive tackle Caleb Mather.
Mather also blocked a UCO field goal in the second quarter of the win.
The 'Cats are on the road this week as they meet winless Northeastern State at 2pm on October 14th. Pregame on KXCV-KRNW begins at 1pm.