Local Sports
Jan. 18, 2018Game | Basketball
Northwest 59, Nebraska Kearney 66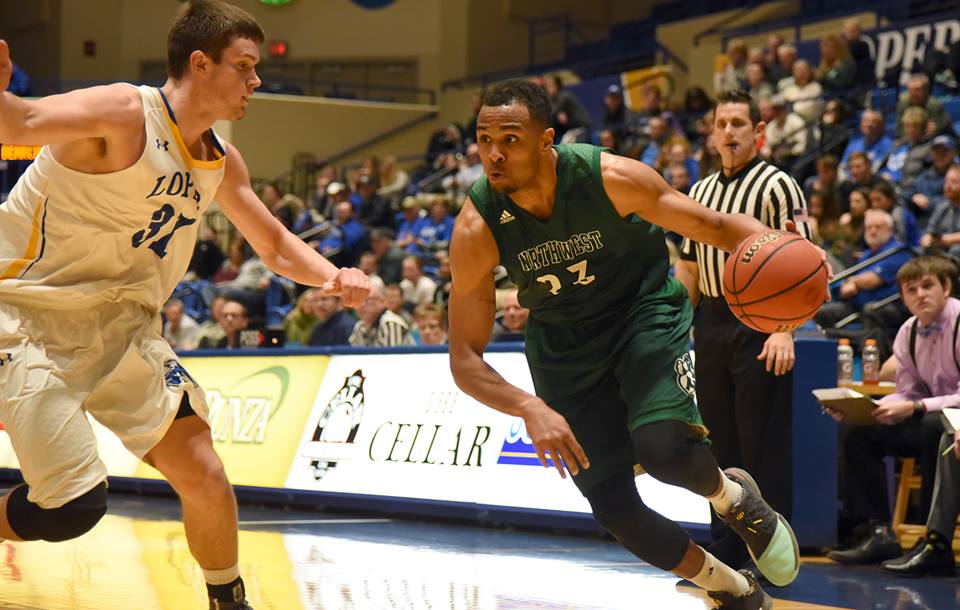 For just the third time in two seasons, Northwest Missouri State men's basketball came up on the losing end as they dropped a 66-59 decision at Nebraska Kearney Thursday night.
After trailing by as many as 11 in the second half, the Bearcats (15-2, 7-2 MIAA) cut the deficit to four points on a Justin Pitts bucket with 47 seconds remaining. The Lopers responded with a quick three-point play courtesy of an Isaiah McKay layup and Brett Dougherty foul. UNK hit four more free throws down the stretch to seal the upset victory over the No. 2 team in the country.
UNK jumped in front of Northwest with 16 minutes remaining in the first half, and didn't relinquish the lead the rest of the way. The 'Cats trailed by as many as 13 points and cut the deficit to just one point in the first half on a three-pointer from Xavier Kurth, but they were never able to overtake the Lopers.
Pitts led Northwest with 14 points on 4-16 shooting. He was also 6-6 from the free throw line. Chris-Ebou Ndow finished with 13 points and nine rebounds, while Dougherty scored 11 points.
The Bearcats shot 35.7-percent from the field for the game, and just 4-15 on three-point attempts.
Northwest is on the road once again Saturday for a 4pm game against Fort Hays State. Pregame on KXCV-KRNW begins at 3:40pm.