Local Sports
Nov. 17, 2017Game | Basketball
Northwest 69, Metro State 58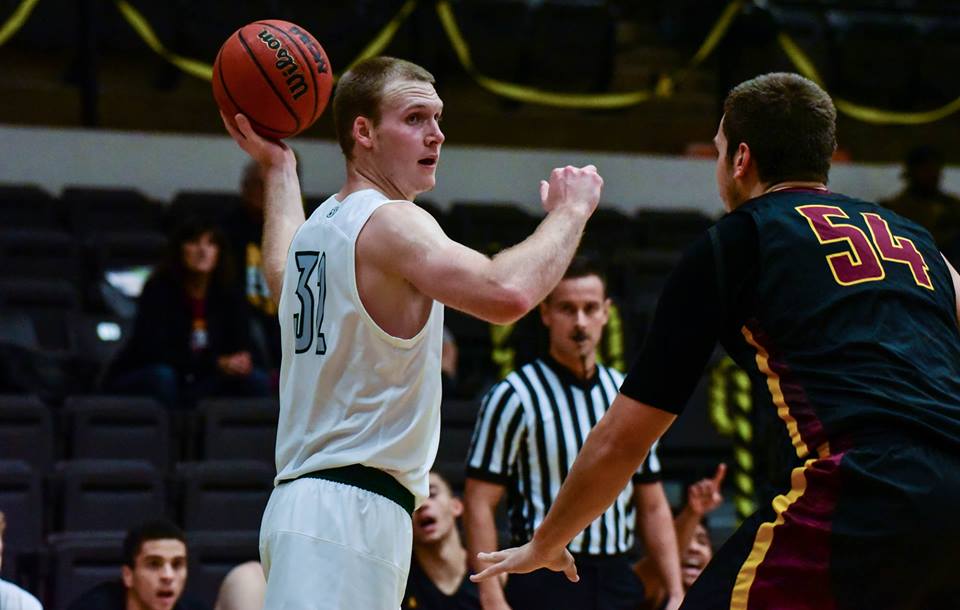 Northwest started slow in its homeopener against Metropolitan State-Denver, but the Bearcats overcame an eight point deficit at halftime to earn a 69-58 win over the Roadrunners.
Despite trailing 39-31 at the break, the 'Cats outscored Metro State 38-19 in the final 20 minutes to improve to 3-0 on the season.
Justin Pitts quietly scored 20 points, incluidng 11-11 from the free throw line, to go along with four rebounds and four assists. The senior from Blue Springs eclipsed the 2,000 point mark for his career in the win. He is the first Bearcat to ever score 2,000 points or more. Vic Coleman (1980-84) is second on the career scoring list with 1,795 points.
Chris-Ebou Ndow chipped in with 19 points of his own, including 12 in the first half, and sophomore Ryan Welty contributed a season-high 12 points in the win.
Northwest is now 4-0 all-time against Metro State. The Bearcats are back on the hardwood Saturday against former MIAA foe Truman State at 3pm.