Local Sports
Feb. 24, 2018Game | Basketball
Northwest 76, Lincoln 65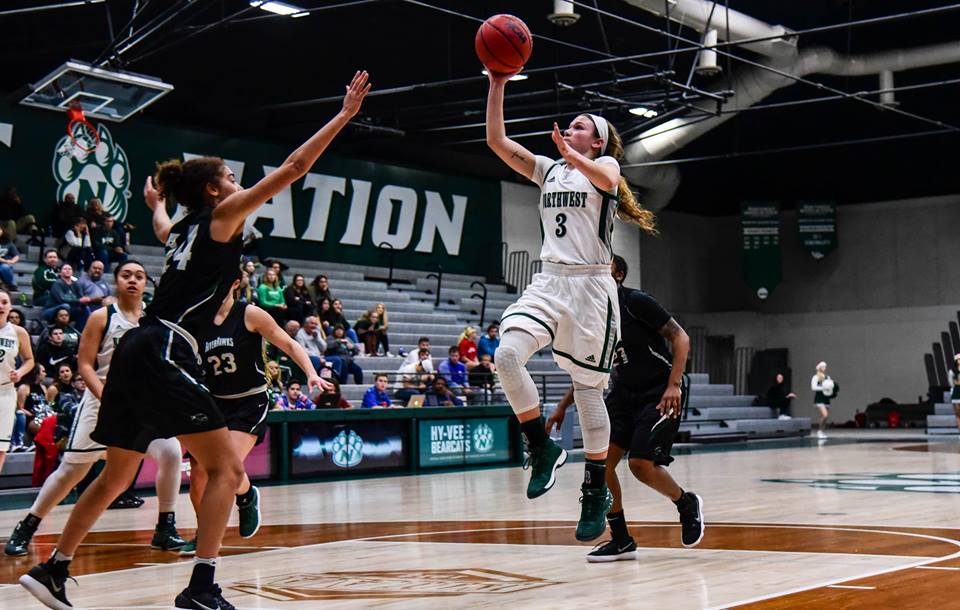 Northwest women's basketball wrapped up the regular season in a big way Saturday afternoon as they knocked off Lincoln 76-65.
The win marked the first road victory of the season for the Bearcats (5-22, 4-15 MIAA).
The 'Cats jumped in front of the Blue Tigers by as many as 10 points in the first quarter, but Lincoln managed to hang around, only trailing by eight at halftime.
Freshman Jaelyn Haggard took over in the final two quarters of the game.
The St. Joseph native scored 21 of her career-high 30 points in the second half. For the game, Haggard shot 8-14 from the field, 6-8 from three-point range, and 8-9 at the free throw line. She also had four rebounds and three assists.
Along with Haggard, Tanya Meyer played well in her final game as a Bearcat. The senior scored 19 points and pulled down 15 rebounds.
Mallory McAndrews finished with 12 points, and Kylie Coleman added 10 points.
Despite a tough season overall, the Bearcats finished with two wins in their final three games, and just missed the MIAA Tournament after losing a tiebreaking scenario with Missouri Western.