Local Sports
Jan. 4, 2018Game | Basketball
Northwest 77, Missouri Southern 83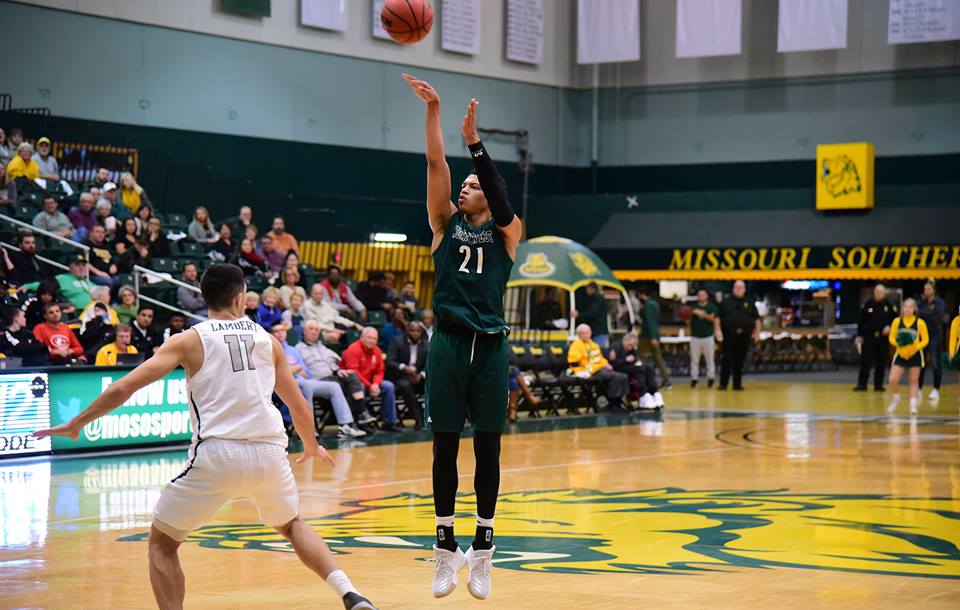 For the first time since February 2017, the Northwest Missouri State men's basketball team came up short on the hardwood.
And like that game nearly a year ago, it was Missouri Southern coming up with the upset in Joplin.
The No. 1 Bearcats (12-1, 4-1 MIAA) fell 83-77 to the Lions for just their first loss of the season.
Northwest led by as many as 15 in the first half, and were up 30-27 at halftime.
In the second half, Southern went on a tear shooting 57-percent from the field (16-28) and 58-percent from beyond the arc (7-12). They also reached the free throw line 21 times in the final 20 minutes, and hit 17 times from the charity stripe.
The loss overshadows another brilliant game from Justin Pitts. The senior from Blue Springs finished with 31 points on 10-20 shooting, three rebounds and three assists.
Brett Dougherty also added 13 points in the loss.