Local Sports
Jan. 3, 2019Game | Basketball
Northwest 62, Northeastern State 59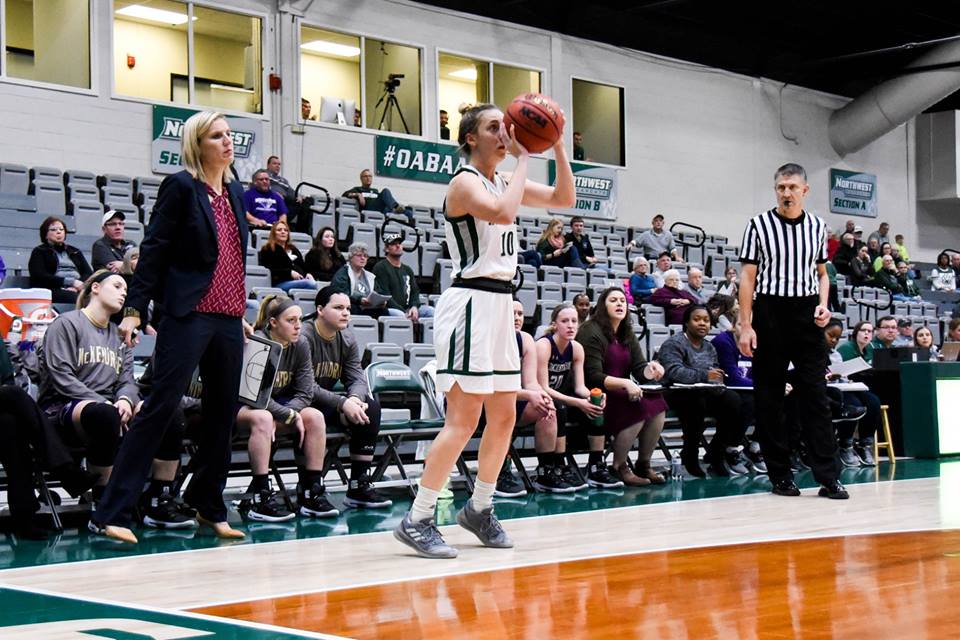 (Photo courtesy Northwest Athletics)
Erika Schlosser hit a three-pointer with 10.5 seconds remaining Thursday night to lift Northwest Missouri State to a 62-59 win over Northeastern State.
In a game that featured 23 lead changes, the Bearcats (5-7, 1-2 MIAA) made the plays when it mattered most to earn their first MIAA win under first-year head coach Austin Meyer.
Northwest faced a 59-56 deficit with 1:35 left in the game. Kaylani Maiava pulled in an offensive rebound on the Bearcats' next possession and put it back in to cut the NSU lead to one.
Schlosser tied the game at 59 hitting one of two free throws after being fouled on the defensive end.
The 'Cats again earned a stop and cashed in on the next possession as Schlosser hit the go-ahead three from the top of the key.
Northwest limited themselves to just eight turnovers in the win, while NSU gave it away 17 times.
The Bearcats also shot 16-18 at the free throw line. They are an MIAA-best 82.1-percent from the line this season.
Kendey Eaton paced Northwest with 18 points, including 11-11 at the free throw line.
Jaelyn Haggard scored 17 points, and Schlosser finished with nine points.
Northwest concludes its road trip Saturday with a 1:30pm game against Central Oklahoma. The game can be heard on KXCV 90.5 and KRNW 88.9 with pregame starting at 1:10pm.