Bearcat Radio Network
Dec. 18, 2018Game | Basketball
Northwest 85, TAMI 46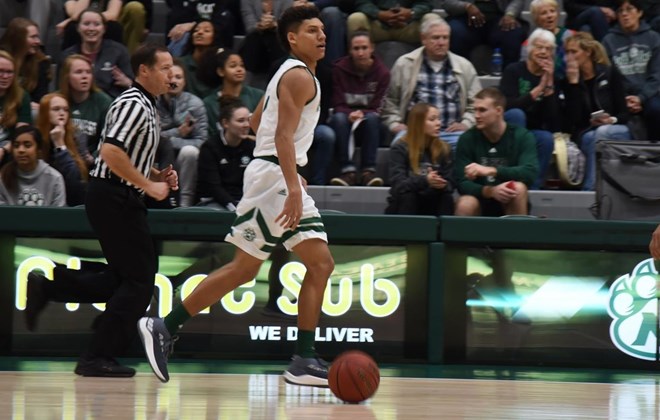 (Photo courtesy Northwest Athletics)
Northwest Missouri State men's basketball stayed perfect Tuesday night as they cruised to a 85-46 win over Texas A&M-International.
The Bearcats (11-0) are unbeaten through their first 11 games for the third consecutive season.
The Dustdevils (3-9) remained within striking distance for much of the first half, but the 'Cats closed the first half on a 9-2 run including a three-pointer from Ryan Welty just before time expired. Northwest held a 41-22 lead at the break.
The momentum carried into the second half as the Bearcats scored the first eight points out of the lockerroom to extend the lead to 49-22.
Northwest outscored A&M-International 44-24 en route to the victory.
Five Bearcats scored in double-figures with Welty, Ryan Hawkins and Diego Bernard finishing with 14 points apiece. Hawkins also pulled in 10 rebounds for his sixth double-double of the season.
Joey Witthus and Trevor Hudgins each added 12 points in the win.
Northwest is off until December 30 when they host Simpson College at 2pm for the final non-conference regular season game.