Bearcat Radio Network
Nov. 8, 2018Coaches Show
November 8 Coaches Show - Football, Men's Basketball, Volleyball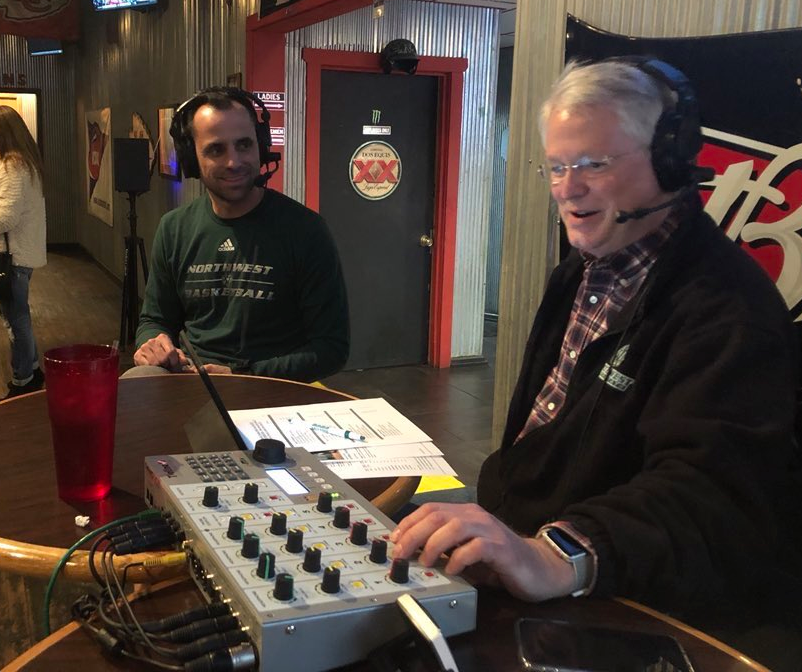 On this week's Coaches Show, Northwest football coach Rich Wright and placekicker Parker Sampson joined us to look ahead at the regular season finale at Central Missouri, while Bearcat men's basketball coach Ben McCollum and guard Diego Bernard discussed the opening weekend of hoops. Northwest volleyball head coach Amy Woerth also stopped in to recap the record-setting Fall for her club.
Bearcat football dropped last Saturday's game to Fort Hays State, but still have the opportunity to win a share of the MIAA title this weekend as they face a 5-5 Central Missouri squad. Wright and Sampson spoke about the matchup, as well as the placekicker's growing confidence with the playoffs on the horizon.
Northwest men's basketball opened the season with an overtime win, followed by a dominating performance against the defending national champs. McCollum and Bernard talked about the previous weeks games, as well as the impressive guard play from a pair of freshmen.
Northwest volleyball's season was cut short with a loss in the MIAA Tournament Tuesday evening at home, but it was still a season to celebrate. The 'Cats reached the 20-win mark for the second time since 1999, posted a new high in MIAA wins with 14, and earned conference coach of the year (Amy Woerth) and player of the year (Maddy Bruder) honors. Woerth joined the program to highlight this season's accomplishments.
Full audio from the show is available above.