Local Sports
Nov. 24, 2018Game | Basketball
Northwest 73, St. Mary 23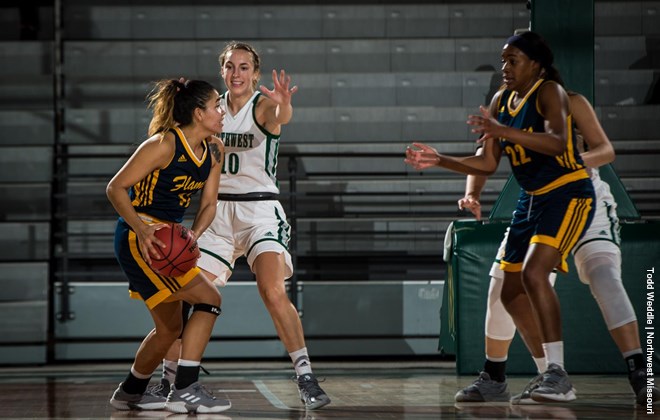 (Photo Courtesy of Northwest Athletics)
The Northwest women's basketball team picked up their second win of the season defeating St. Mary 73-23 in the Thanksgiving Classic hosted by Missouri Western.
Erika Schlosser led all players in scoring with 17 points.
The 23 points scored by Saint Mary is the least amount of points Northwest has allowed since the Bearcats defeated Missouri Western 104-19 in 1975.
Northwest will play again Saturday, December 1 at 1 pm against Nebraska Christian College in Bearcat Arena.