Local Sports
Dec. 6, 2019Game | Women's Basketball
Northwest 56 - Lincoln 32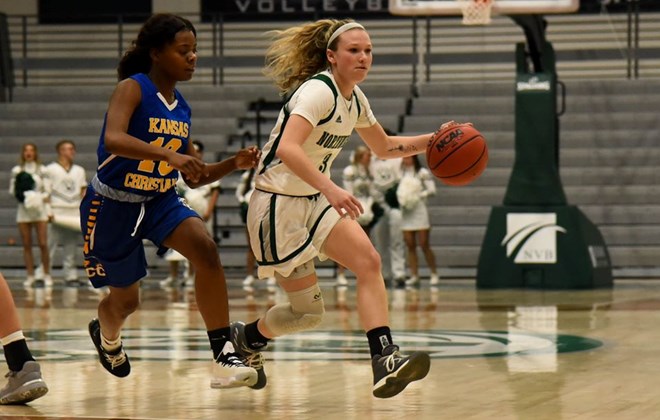 (Photo courtesy of Bearcat Athletics)
The Bearcat women's team defeated the Blue Tigers, 56 to 32 in Jefferson City last night.
It was Northwest's first win in an MIAA opener since 2012-13 and the first road-opening win for the Bearcats since the 2007-08 season. 
The 32 points allowed in the game ties a Northwest record for fewest amount of points allowed in an MIAA game
Jaelyn Haggard put up 13 points, and Kendey Eaton had 12. Jayna Green pulled in 12 rebounds in the win.
The Northwest men's and women's teams will be heading to Warrensburg to take on the Mules on Saturday, December 7th. Those games can be heard live on KXCV.org beginning at 12:30 with our stream from the Multipurpose Building on the UCM campus.