Local Sports
Nov. 17, 2019Game | Basketball
Northwest 57, Maryville 68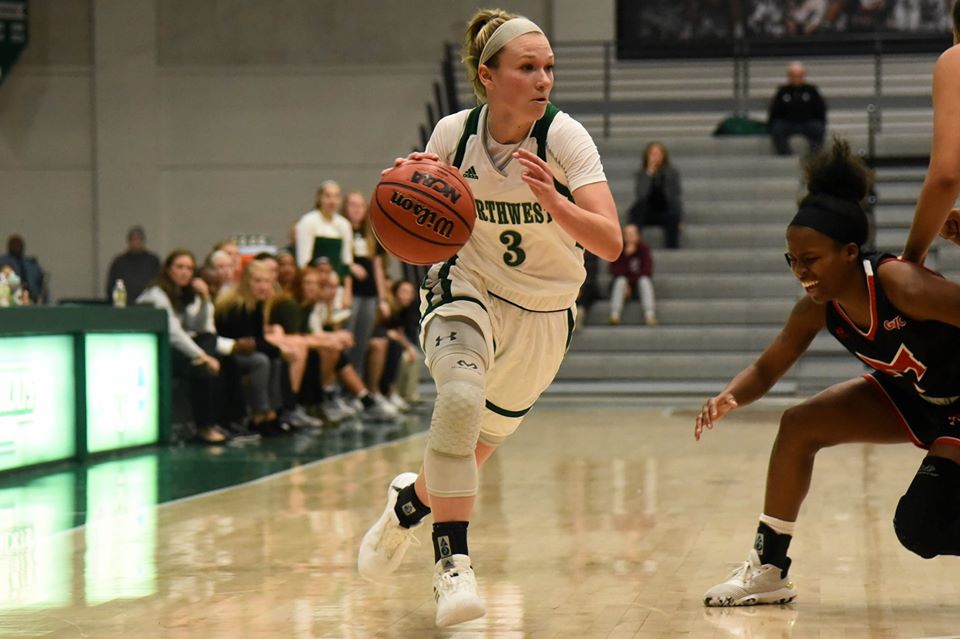 (Photo courtesy Dylan Coldsmith, Northwest Athletics)
Northwest Missouri State women's basketball came up short Sunday afternoon to Maryville University 68-57.
The Bearcats (2-2) shot just 32-percent from the field in the first half and trailed 37-24 at the break.
Northwest made a push in the second half as Maryville's lead was cut to nine as the fourth quarter began. The Saints followed with a 8-0 run over the next three minutes to increase their lead to 17 points. The Bearcats couldn't get closer than 10 points the rest of the way.
Jaelyn Haggard led Northwest with 16 points. Kendey Eaton added 12 points and six rebounds. Kylie Coleman also reached double figures off the bench with 11 points on 3-4 shooting.
The Bearcats play at home again Thursday. They host Nebraska Christian at 5:30pm. Pregame on KXCV 90.5 and KRNW 88.9 begins at 5pm.