Local Sports
Feb. 27, 2020Game | Basketball
Northwest 58, Washburn 83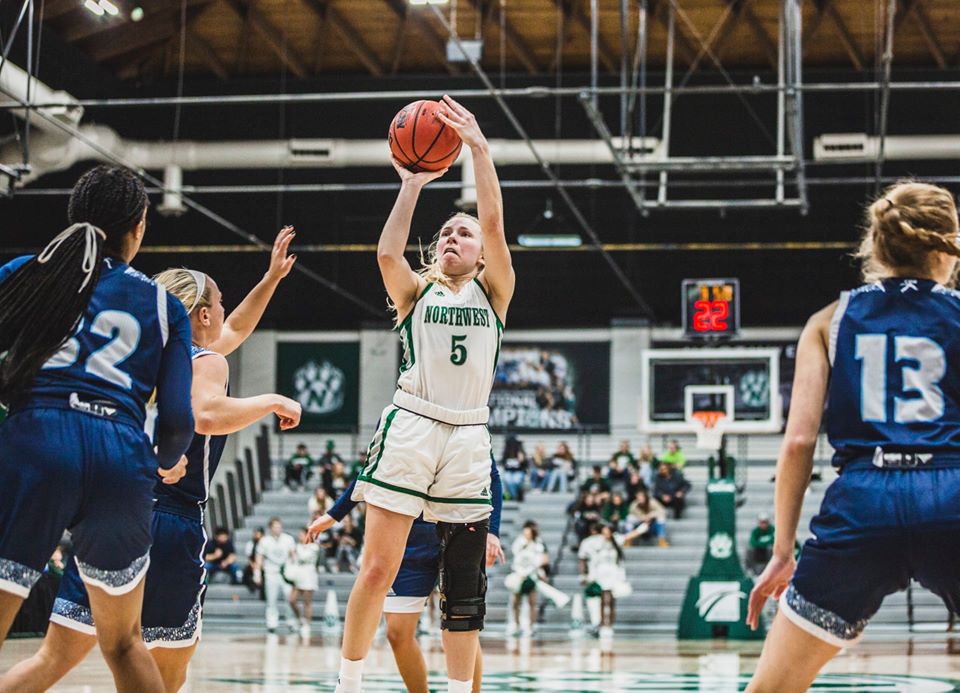 (Photo courtesy Gabi Brooks, Northwest Athletics)
Northwest dropped the regular season finale to Washburn 83-58 Thursday evening.
The Bearcats (11-17, 6-13 MIAA) trailed 16-6 at the end of the first quarter, and the Ichabods opened a 22-point halftime lead as the offense struggled.
Kendey Eaton led Northwest with 15 points, and Jaelyn Haggard added 14.
Erika Schlosser finished the night with six points, six assists, three rebounds and no turnovers.
Northwest can still make the MIAA Tournament as the No. 10 seed if Fort Hays State beats Newman Saturday in Wichita, KS. The 'Cats have the tiebreak over the Jets thanks to a double-overtime win in Wichita in late January.