Local Sports
Jan. 25, 2020Game | Basketball
Northwest 59, Fort Hays State 70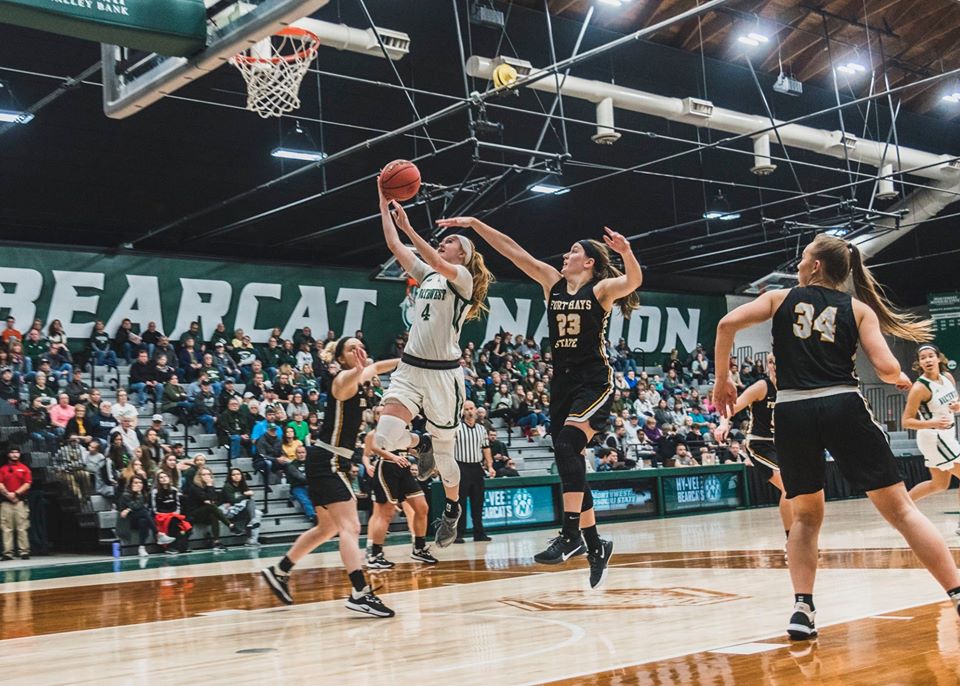 (Photo courtesy Gabi Brooks, Northwest Athletics)
Northwest Missouri State women's basketball pushed No. 10 Fort Hays State Saturday afternoon, but couldn't hang on in the second half as the Tigers pulled out a 70-59 win.
The Bearcats (8-10, 3-6 MIAA) held a 32-25 lead at halftime after Mallory McConkey hit a buzzer-beating three-pointer to end the second quarter. Fort Hays responded in the early minutes of the third quarter with an 11-2 run. Hays led 50-43 in the final minute of the third before McConkey hit a baseline jumper before time expired to bring the 'Cats back within five.
The Tigers managed to keep the Bearcats at bay in the fourth quarter for an 11-point win.
Paityn Rau scored a career-high 17 points on 7-8 shooting. Kylie Coleman matched Rau with 17, including 10 of Northwest's first 12 points of the game.
McConkey added 15 points in her first start of the season.
The Bearcats go on the road Thursday for a matchup with Newman in Wichita, Kansas. Game time is 5:30pm, with pregame beginning at 5pm on KXCV 90.5 and KRNW 88.9.