Local Sports
Feb. 6, 2020Game | Basketball
Northwest 60, Central Missouri 73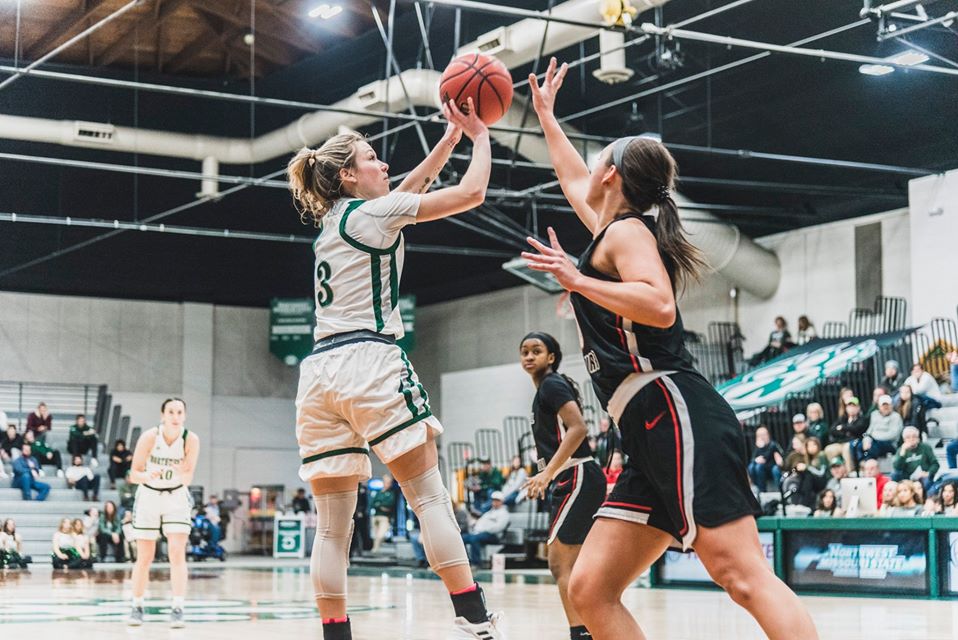 (Photo courtesy Gabi Brooks, Northwest Athletics)
Northwest remained within striking distance of Central Missouri throughout Thursday night's meeting, but the Jennies pulled away in the final minutes for a 73-60 win.
The Bearcats (10-11, 5-7 MIAA) held UCM's leading scorer, Megan Skaggs, scoreless for the first two and a half quarters, and hit shots to remain within a couple of possessions throughout the night. Northwest trailed by seven at halftime, but Jaelyn Haggard cut it to just a three-point game with one of her four three-point makes early in the third quarter. In the fourth quarter it was Erika Schlosser knocked down a triple to make it a five-point deficit. The Jennies hit free throws down the stretch and outscored the Bearcats 11-4 in the final five minutes to clinch the victory.
Haggard led Northwest with 16 points on 4-7 three-point shooting and four rebounds.
Mallory McConkey went into double figures for the ninth time in the last 10 games with 11 points.
Northwest is back home for a matchup with Lincoln at 1:30 Saturday afternoon. Pregame on KXCV 90.5 and KRNW 88.9 begins at 1pm.