Local Sports
Feb. 15, 2020Game | Basketball
Northwest 60, Pittsburg State 54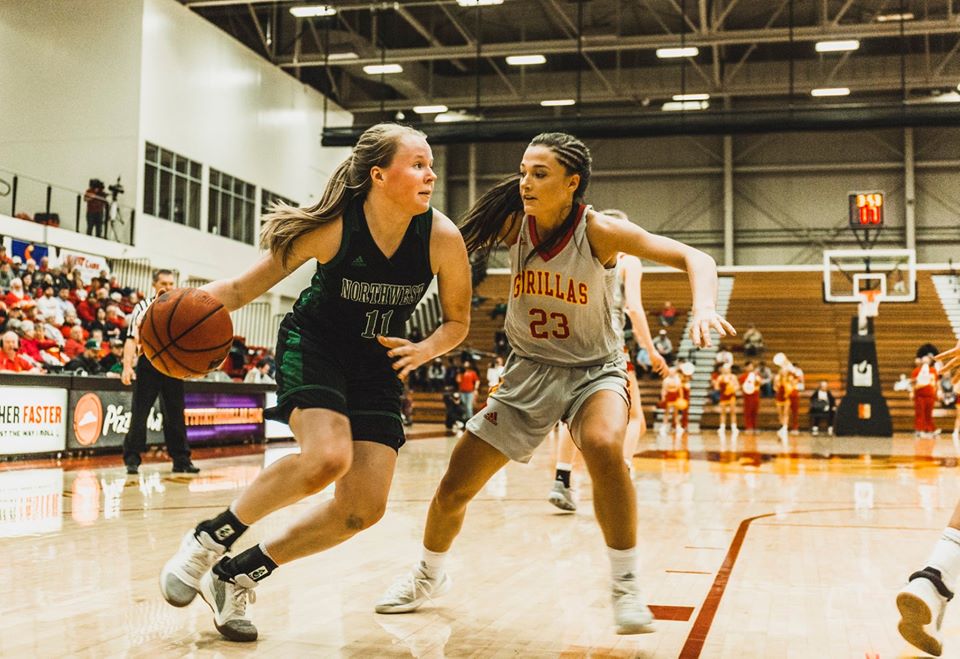 (Photo courtesy Gabi Brooks, Northwest Athletics)
Northwest clawed back from a double-digit second half deficit, but Pittsburg State held on for a 60-54 win Saturday afternoon.
The Bearcats (11-13, 6-9 MIAA) trailed by 13 points in the third quarter, but they kept pushing got within one possession of the Gorillas four times in the fourth quarter.
Mallory McConkey hit a layup with 1:01 remaining in the game to bring Northwest back within two points of Pittsburg State. The Gorillas then went 6-6 at the free throw line in the final 20 seconds to keep the 'Cats at bay.
McConkey led all scorers with 27 points and nine rebounds.
Paityn Rau added six points and nine rebounds.
Northwest can earn a spot in the MIAA Tournament with a win over Missouri Southern Thursday.
Game time Thursday is set for 5:30pm. Pregame on KXCV 90.5, KRNW 88.9 begins at 5pm.