Local Sports
Jan. 4, 2020Game | Basketball
Northwest 62, Northeastern State 40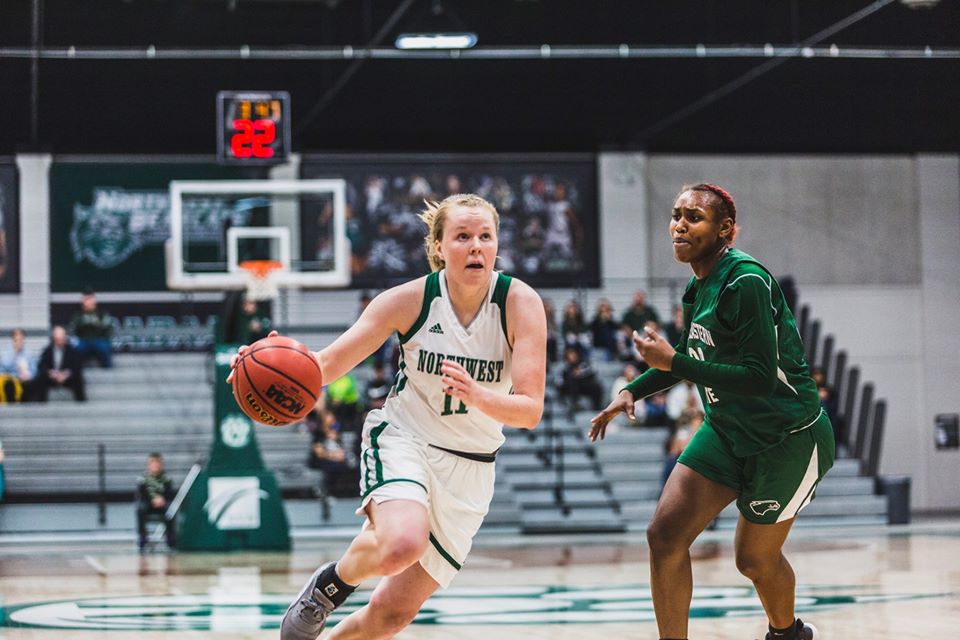 (Photo courtesy Northwest Athletics)
The Bearcats broke in the new year with a dominant victory over Northeastern State 62-40 on Saturday afternoon.
Northwest (7-5, 2-1 MIAA) trailed by five at the end of the first quarter, but the 'Cats put together a strong second quarter and finished the first half on a 10-0 run to open a 29-20 lead on the Riverhawks.
Northeastern State cut the deficit to one point in the third quarter, but Northwest hit the gas and grew the lead throughout the fourth quarter.
Mallory McConkey led all scorers with 17 points off the bench in just her third game of the season. Kendey Eaton finished with 10 points. Mia Stillman put together a complete game for the 'Cats with nine rebounds and three steals in the win.