Local Sports
Jan. 6, 2020Game | Basketball
Northwest 63, Rogers State 48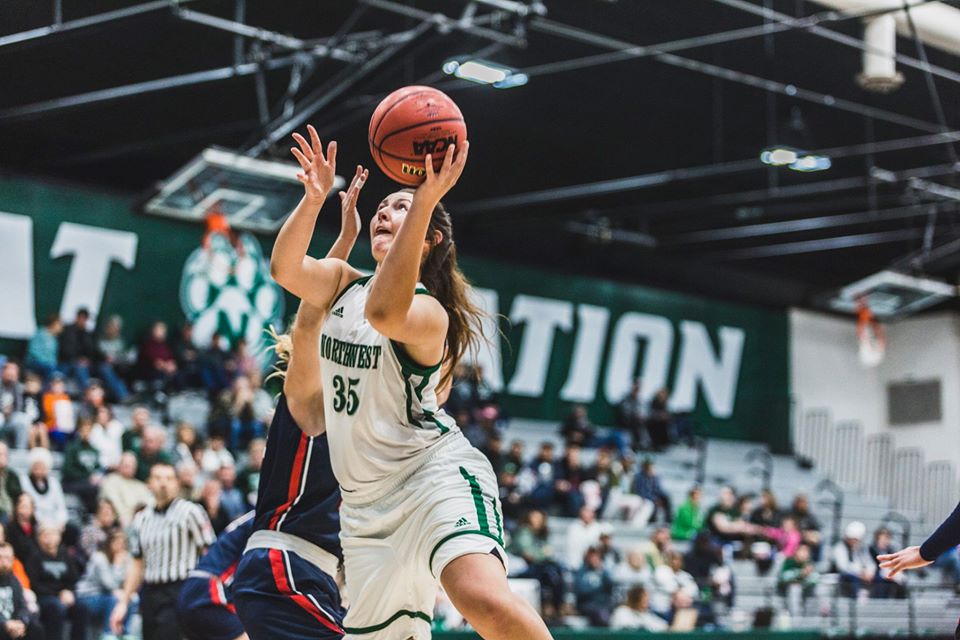 (Photo courtesy Northwest Athletics)
Northwest Missouri State pushed its win streak to three in a row as its hot start to 2020 continued.
The Bearcats (8-5, 3-1 MIAA) topped Rogers State 63-48 to improve its all-time record against the Hillcats to 3-0, and now 1-0 as MIAA foes.
Northwest held a narrow 12-11 lead at the end of the first quarter, and pushed its advantage to 29-24 at halftime.
The Hillcats struggled to find a rhythm offensively, thanks in part to a stellar outing from freshman Jayna Green off the bench.
Green blocked four of her five shots in the first half, while also pulling in six rebounds. Her five blocked shots are tied for seventh most in a single game in program history.
Northwest's lead grew to 15 points in the third quarter as the 'Cats pulled away.
The Bearcats were an impressive 16-17 from the free throw line in the win.
Kendey Eaton led all scorers with 15 points. Paityn Rau added 12. Mallory McConkey and Kylie Coleman each finished with 10 points.
Northwest is on the road Thursday night for a 5:30pm meeting with Emporia State. Pregame on KXCV 90.5 and KRNW 88.9 begins at 5pm.