Local Sports
Jan. 23, 2020Game | Basketball
Northwest 65, UNK 60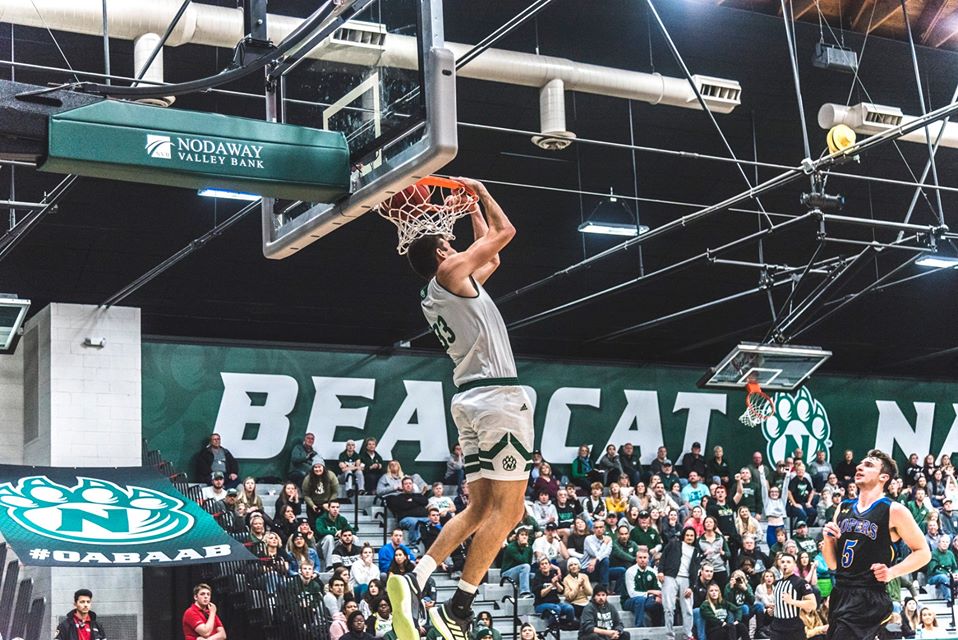 (Photo courtesy Gabi Brooks, Northwest Athletics)
Northwest opened a 19-point first half lead, then held off a hard-charging Nebraska-Kearney squad for a 65-60 win Thursday evening.
The Bearcats (17-1, 7-1 MIAA) led the Lopers 33-14 with 3:28 remaining in the first half, but UNK went on a 13-4 run into halftime and kept pushing in the second half. The Lopers got within one possession of the 'Cats twice, including 63-60 with 32 seconds remaining. 
Northwest's Ryan Hawkins did enough to hold Nebraska-Kearney at bay as he sank a pair of free throws in the final second to seal the win. Hawkins posted his fourth double-double of the season with 24 points and 12 rebounds to go along with four steals and two assists.
Luke Waters finished with 13 points, 11 coming in the first half, and five rebounds. Ryan Welty added 11 points in the win.
The Bearcats are home again Saturday against Fort Hays State. Game time is set for 3:30pm with pregame on KXCV 90.5 and KRNW 88.9 beginning at 3pm.