Local Sports
Dec. 2, 2019Game | Women's Basketball
Northwest 69 - McKendree 77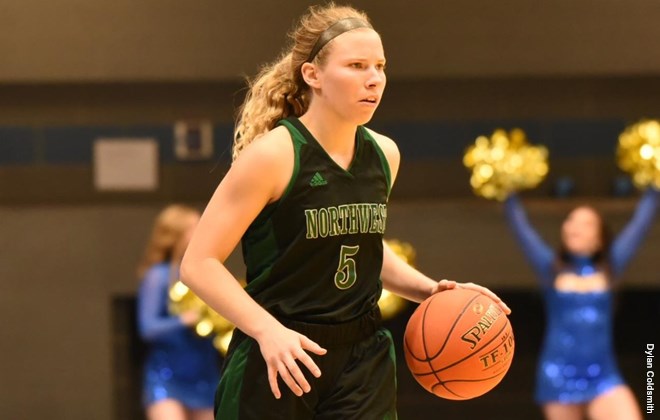 (Photo courtesy of Bearcat Athletics)
The Northwest Missouri State Bearcats fell to the McKendree Bearcats 77-69 in overtime in the MWSU Thanksgiving Classic. The Bearcats battled each other throughout, in a game that featured seven lead changes and was tied seven times.
Kendey Eaton led Northwest in scoring with 23 points, and Erika Schlosser added 14. Jayna Green led the team with 7 rebounds. Ellie Horn had 2 blocks which was the most of any player in the game.

The Bearcats will be back in action December 5 for their conference opener at Lincoln at 5:30 p.m.
To listen to the game, click the link above.