Local Sports
Feb. 27, 2020Game | Basketball
Northwest 69, Washburn 61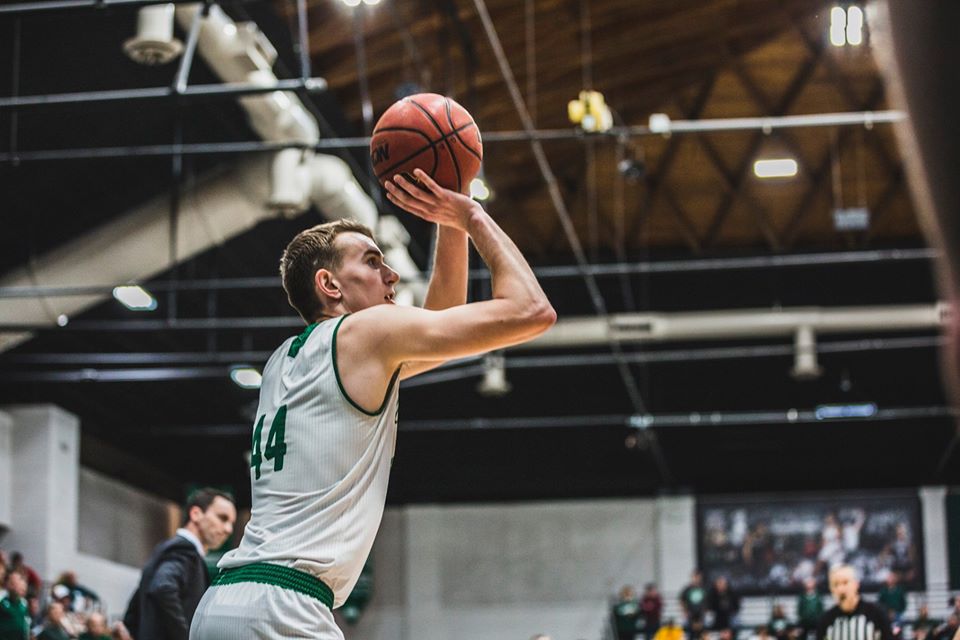 (Photo courtesy Gabi Brooks, Northwest Athletics)
Northwest trailed Washburn by 12 points late in the first half and only scored 26 points in the opening 20 minutes Thursday night, but the 'Cats rallied in the second half for a 69-61 win.
The Bearcats (28-1, 18-1 MIAA) outscored the Ichabods 43-26 in the second half, and upped their shooting percentage from 32-percent to 48-percent after halftime.
Washburn established their first half stronghold with an 18-2 run over seven minutes of game time prior to the break.
Late in the game, Washburn's Drew Maschoff hit a pair of free throws to give the 'Bods a 59-57 lead with less than four minutes remaining. Northwest went on a 12-2 run from there to close the game.
Ryan Hawkins put up a double-double with 24 points, 11 rebounds and five steals.
Diego Bernard also chipped in with 16 points and six rebounds.
Trevor Hudgins had a quiet shooting night with just five points, but he passed out 12 assists with no turnovers while playing all 40 minutes.
The Bearcats advance to the MIAA Tournament at Municipal Auditorium in Kansas City. They'll play at 6pm Thursday, March 5 against the winner of the 8 seed vs. 9 seed. Pregame on KXCV 90.5, KRNW 88.9 will begin at 5:30pm.