Local Sports
Nov. 23, 2019Game | Football
Northwest 7, Harding 6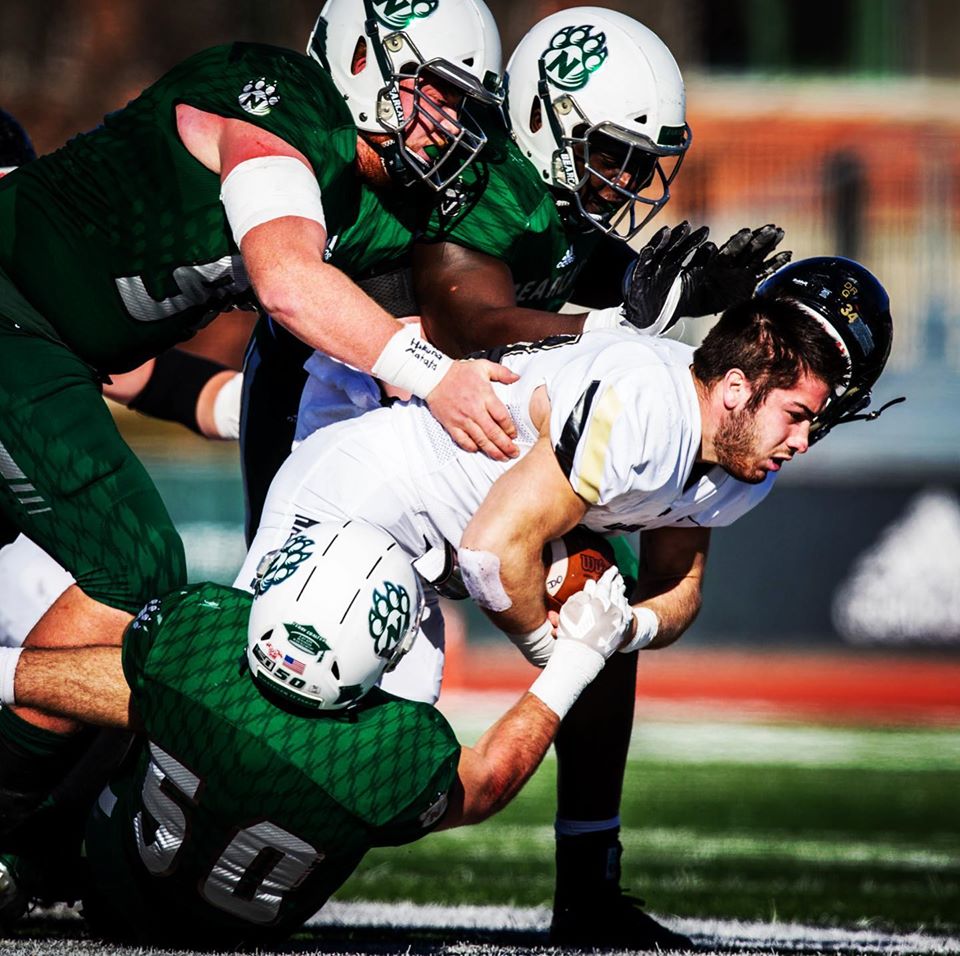 (Photo courtesy Todd Weddle, Northwest Athletics)
Northwest Missouri State University withstood a late touchdown drive by Harding on Saturday afternoon to hang on for a 7-6 win in the first round of the NCAA Division 2 playoffs.
The Bearcats (11-1) didn't allow a score until 1:14 left in the game when Tristan Tucker took a pitch and barreled into the end zone to bring the Bisons (10-2) within one point. Head coach Paul Simmons elected to go for the two-point conversion and the win, but Tucker was denied at the goal line.
The seven points marked the lowest scoring output by Northwest in a victory since 1989. The 'Cats are also 30-3 in home playoff games.
Despite a lack of offense throughout, the game began with a crisp drive by the Bearcats.
Braden Wright orchestrated a 9-play, 75 yard drive capped by a four-yard touchdown pass from Wright to Kyle Raunig. The sophomore quarterback was 3-5 passing for 42 yards on the opening drive of the game.
The defenses took over after that with no additional points put up until the final two minutes of the game.
Brody Buck led the Northwest attack with a career-high 13 tackles and a sack. Jackson Barnes also piles up 12 tackles in the win.
The Bearcats advance to the second round of the playoffs to face Lindenwood Saturday, November 30 in Maryville. Game time is to be determined.