Local Sports
March 7, 2020Game | Basketball
Northwest 80, Missouri Western 54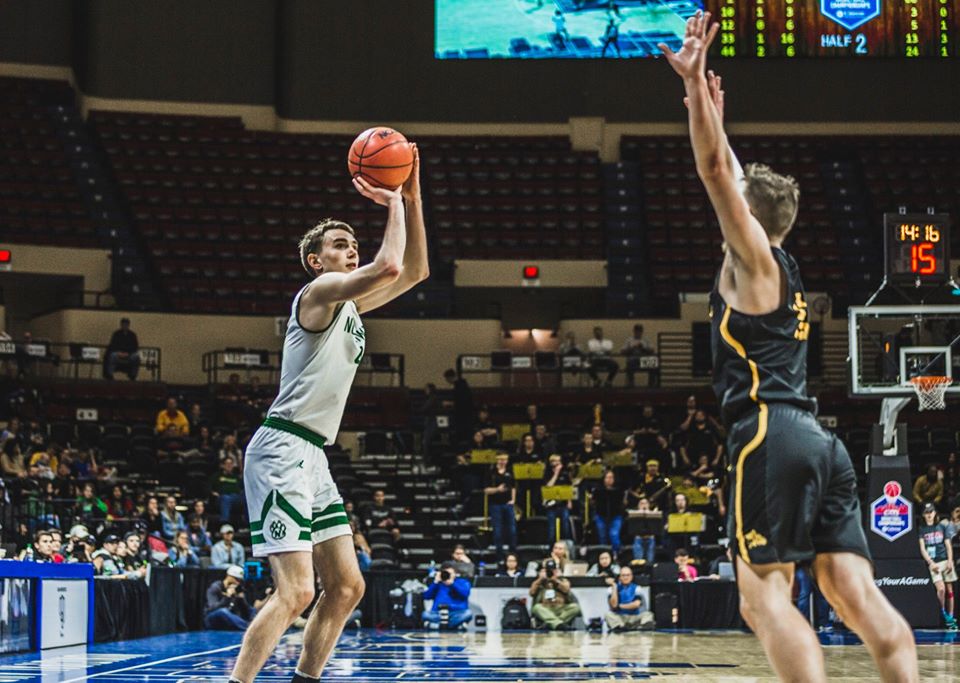 (Photo courtesy Gabi Brooks, Northwest Athletics)
Northwest hammered Missouri Western in the second half Saturday evening in Kansas City to advance to the championship round of the MIAA Tournament.
The Bearcats (30-1) trailed 31-29 at halftime in their third meeting of the season with the Griffons.
After a lackluster opening 20 minutes, Northwest broke out with 51 points in the second half en route to a commanding victory.
Missouri Western kept Northwest out of rhythm early on in a 2-3 zone, but the Griffons failed to contain three-point sharpshooter Ryan Welty.
The senior from Parkville caught fire late in the first half and began digging Northewst out of a hole.
Welty finished with 12 points on 4-7 shooting from long range.
Ryan Hawkins led all scorers with 28 points.
Diego Bernard had a career-night pulling down an absurd 19 rebounds to go along with 10 points.
Northwest advances to face Missouri Southern in the MIAA Tournament Championship Sunday afternoon.