Local Sports
Jan. 30, 2020Game | Men's Basketball
Northwest 98-Newman 69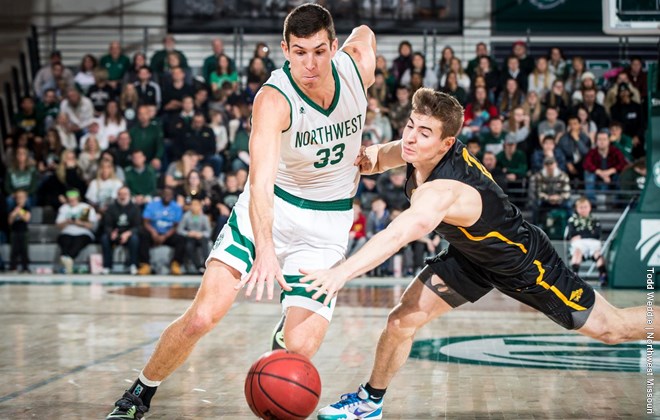 (Photo courtesy of Bearcat Athletics)
The Northwest Men's Basketball team defeated Newman University 98 to 69 Thursday evening at Fugate Gymnasium in Wichita, KS.
Ryan Hawkins led the game with 36 points to lead everyone in scoring, with 28 of those points made in the first half.
Northwest tied a season-high with 17 three-pointers in the victory. The Bearcats shot 64.7% from the field, including 65.4% from three-point range. Newman shot 58.1% from the field.
Northwest moves to 19-1 overall and 9-1 in MIAA play. Newman falls 8-13 overall and 2-10 in league action.
Up next, the Bearcats head to Edmond, Oklahoma to play the University of Central Oklahoma Bronchos on Saturday with a tipoff at 3:30.