Local Sports
Oct. 3, 2019Coaches Show | Football, Volleyball
October 3 Coaches Show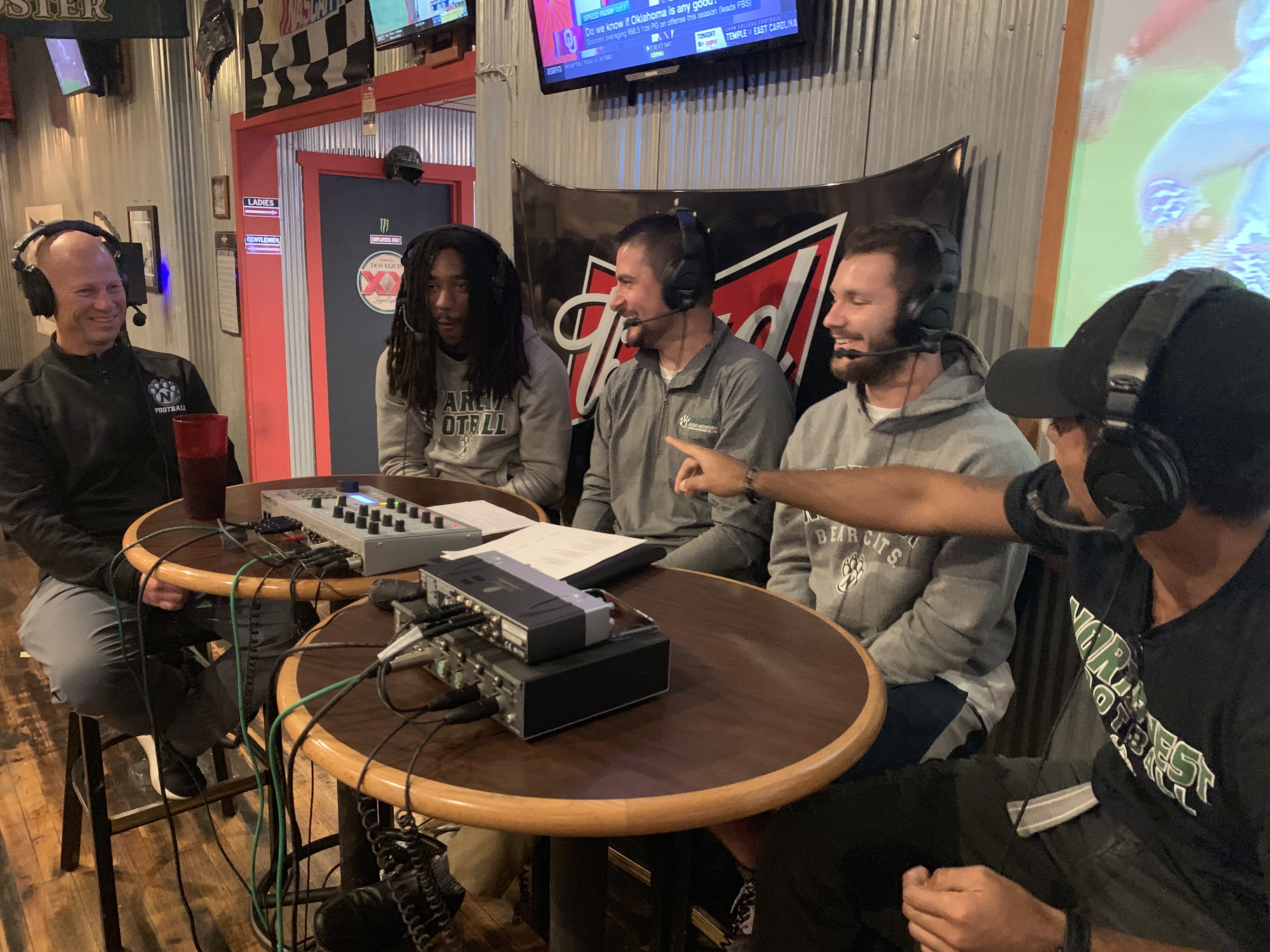 The first KXCV-KRNW Bearcat Coaches Show of October featured No. 10 Northwest volleyball ahead of a huge home match this weekend and No. 7 Bearcat football coming off its most complete game of the season.
At 11-1 overall and 4-0 in the MIAA, Northwest volleyball is one of two teams that remain unbeaten in conference play. The 'Cats will meet that other team this weekend as they welcome No. 4 Nebraska-Kearney to Maryville.
Head coach Amy Woerth joined the show to discuss the journey to the first top 10 ranking in program history, and what to expect from UNK Saturday.
Northwest football is off to a 4-0 start thanks to big plays all over the field, especially at wide receiver. A trio of players from that position group, Imoni Donadelle, Alec Tatum and LaTroy Harper, were on the show with head coach Rich Wright Thursday evening. They highlighted the special teams play from the returners early in the season, and what makes the receiving group special.
Full audio from the show is available above.