Bearcat Radio Network
April 13, 2021Coaches Show | Softball, Volleyball, Track & Field, Soccer, Baseball, Football
April 13 Coaches Show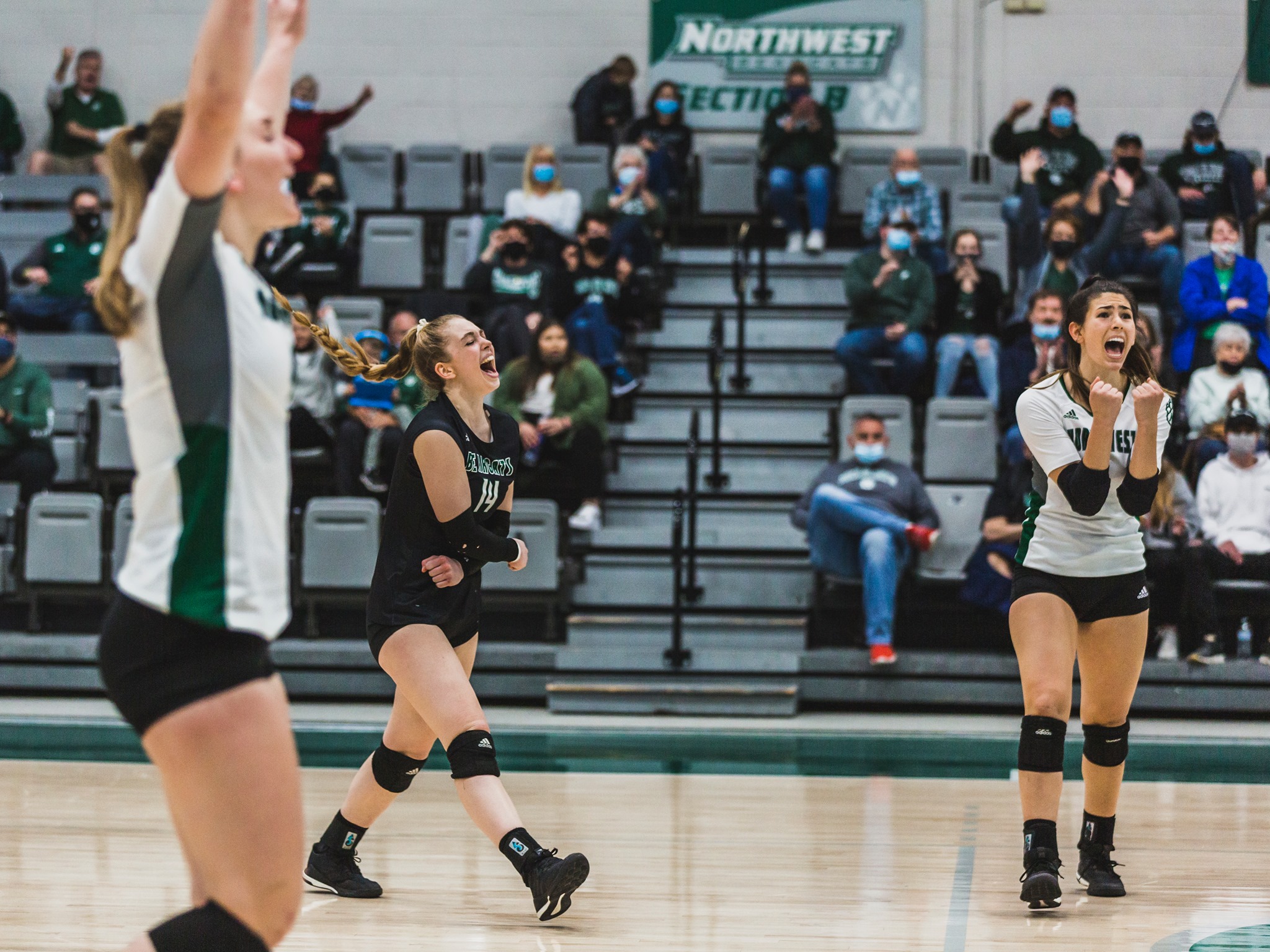 (Photo courtesy Gabi Brooks, Northwest Athletics)
The April 13 edition of the KXCV Bearcat Coaches Show featured one of the biggest wins in Northwest volleyball history and the return of football to the Northwest campus.
For the first time since 1990, Northwest defeated Nebraska Kearney on the volleyball court. The No. 18 Bearcats swept the No. 10 Lopers to finish the regular season. Head coach Amy Woerth highlights the win and what's next in the MIAA Tournament.
Northwest football didn't have an opportunity to play a game or scrimmage this season, but the 'Cats did get a joint practice in with Sioux Falls to simulate live game action. Head coach Rich Wright discussed how the practice came about, and the benefits of seeing another team.
Bearcat soccer split its matches last week, a 1-0 loss to Missouri Western in the first then bouncing back with a 3-2 two overtime win over Washburn. Head coach Marc Gordon talked about the growth of his team and the way the responded to adversity against the Ichabods.
Northwest softball readies for a busy week with games Tuesday, Wednesday, Saturday and Sunday. Head coach Ryan Anderson sits down with us to go over the upcoming challenges.
Bearcat baseball looks to bounce back this week with road games against William Jewell and Fort Hays State. Head coach Darin Loe gives the details on the upcoming trip.
Northwest track & field's Hiba Mahgoub shined over the weekend breaking records in the 100m dash and 200m dash Saturday, then adding a provisional qualifying time with her teammates in the 4x400 relay Sunday. Mahgoub and head coach Brandon Masters join the program to discuss the milestones.
Full audio from the show is available above.