Bearcat Radio Network
Dec. 15, 2020Coaches Show | Basketball
December 15 Coaches Show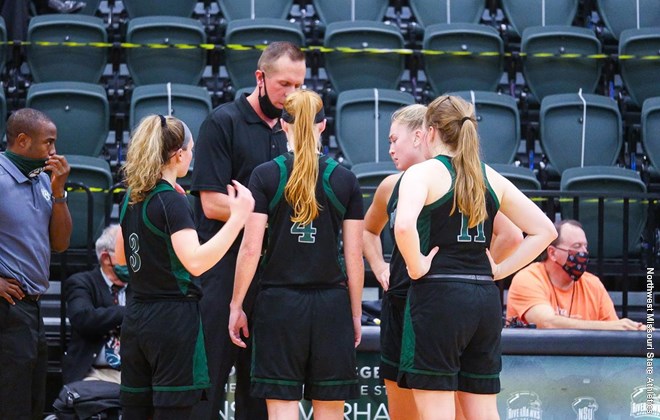 (Photo courtesy Northwest Athletics)
Tuesday marked the final KXCV Bearcat Coaches Show of 2020 as both Northwest basketball teams head into an early Holiday break due to COVID-19 protocols.
Bearcat men's basketball hasn't played since December 5, and will not be back on the floor until a New Year's Eve matchup with Northeastern State. Head coach Ben McCollum joined the show to discuss the hurdles that the situation brings with it.
Northwest women's basketball capped the 2020 portion of their schedule with a pair of wins over Lincoln and Missouri Western. COVID-19 protocols postponed their games this week against Missouri Southern and Pittsburg State. Head coach Austin Meyer stopped in to talk about the strides the team continues to make.
Northwest Athletic Director Andy Peterson also spoke with John Coffey about the adjustment the department continues to make during the pandemic.
To wrap up the show, Meyer returned with assistant athletic director for media relations Colin McDonough to discuss memories from their time as students at Northwest Missouri State University.
Full audio from the show is available above.