Local Sports
Jan. 26, 2021Coaches Show | Basketball, Track & Field
January 26 Coaches Show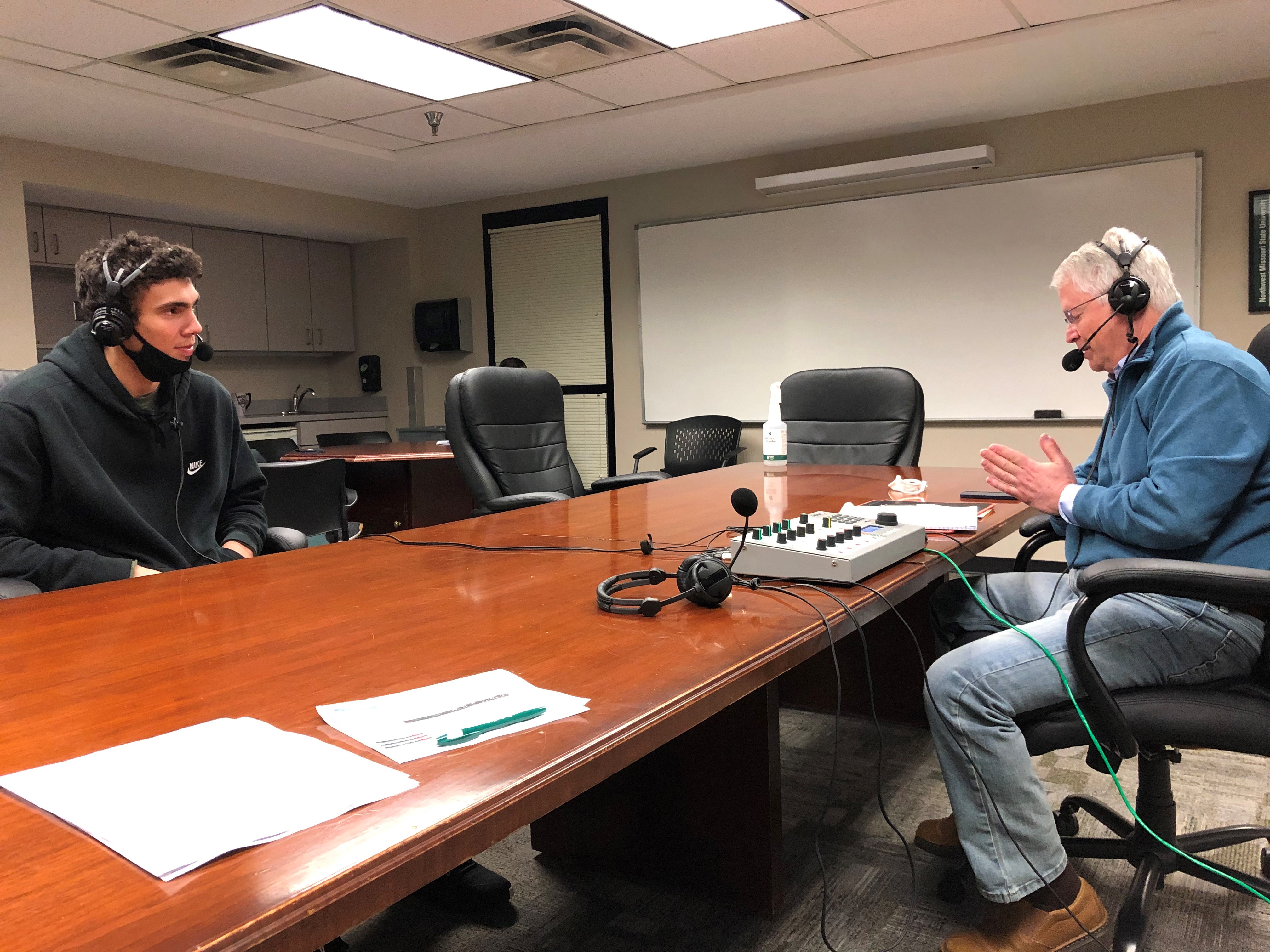 This week's Bearcat Coaches Show highlights an upcoming road trip for Northwest men's and women's basketball, while track & field stays in the friendly confines of the Hughes Fieldhouse for another home meet this weekend.
Bearcat women's basketball made strides last week with a trio of home games, but finished the stretch with a 1-2 record. Now, Northwest is set for a road swing through Jefferson City and Warrensburg. Head coach Austin Meyer talked about the progress of the team through adversity, and sophomore forward Paityn Rau stopped by the show to discuss her road to recovery after a knee injury in the off-season.
Northwest men's basketball reeled off five wins in a row before heading into this week's matchups against Lincoln and Central Missouri. Bearcat head coach Ben McCollum examined the previous week's wins with John Coffey, and freshman Daniel Abreu spoke about his transition to college basketball.
Bearcat indoor track and field got a late start to the season thanks to COVID-19, but they are in the middle of a long home stretch with four home meets over the course of four weekends. Head coach Brandon Masters went over another record-setting weekend at the Hughes Fieldhouse and looked ahead at the Herschel Neil Invite.
Full audio from the show is above.