Local Sports
Feb. 23, 2021Game | Basketball
Northwest 43, Washburn 56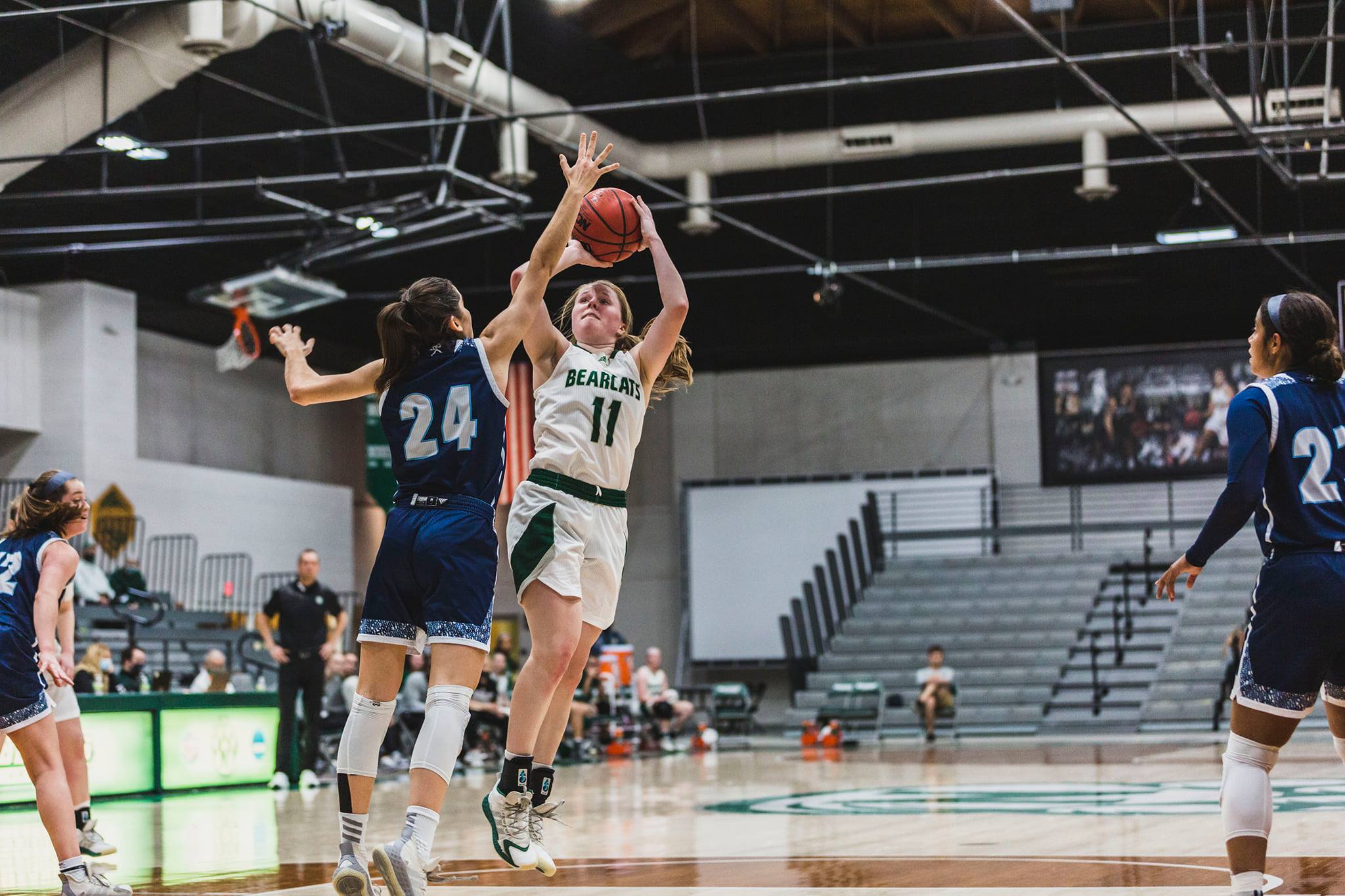 (Photo courtesy Gabi Brooks, Northwest Athletics)
Northwest Missouri State made a charge at Washburn in the third quarter, but the comeback fell short as the Ichabods left town with a 56-43 win Tuesday night.
The Bearcats (7-12) trailed by 17 at halftime and faced a 35-15 deficit early in the third quarter. They posted a 15-0 run to cut the Ichabod advantage to 35-30, but couldn't get any closer the rest of the way.
Molly Hartnett paced the 'Cats with 13 points, four steals and three rebounds.
Jayna Green finished with eight points and four blocked shots.
Northwest is home for the penultimate game of its regular season Thursday night. The Bearcats host Nebraska Kearney at 5:30pm. Pregame on KXCV 90.5 and KRNW 88.9 begins at 5pm.