Local Sports
Jan. 28, 2021Game | Basketball
Northwest 46, Lincoln 72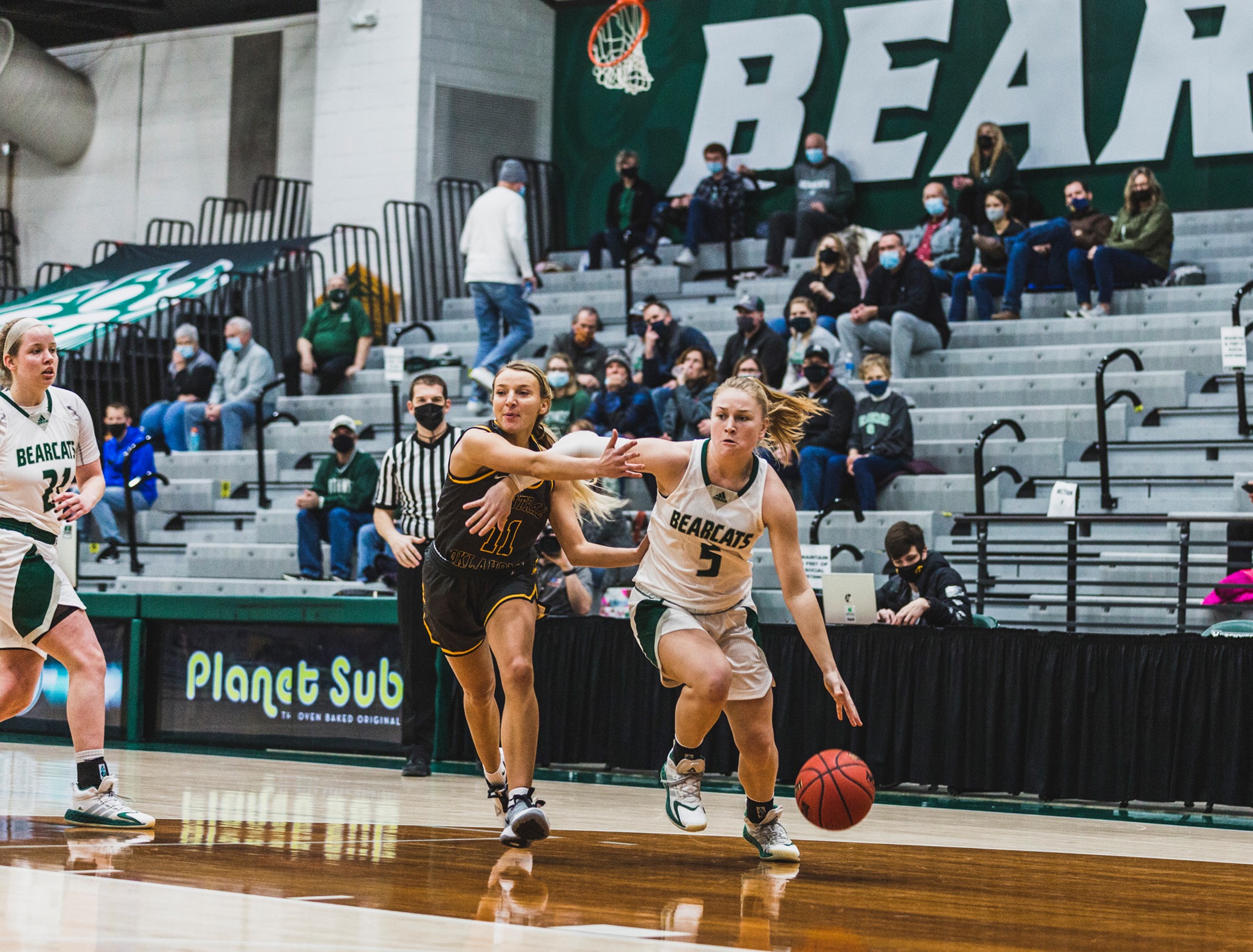 (File photo courtesy Northwest Athletics)
Lincoln guard AJ Bradley couldn't be slowed down in the second half and the Blue Tigers found their mojo in a 72-46 win over Northwest.
The victory snapped a 29-game losing streak for Lincoln.
Bradley finished with a game-high 25 points.
Northwest freshman guard Molly Hartnett ended up with 21 points and was 9-9 at the free throw line for the Bearcats.
Over the last 2 games Hartnett has 47 of the team's 97 total points.
Northwest falls to 4-8 on the year.
Both Bearcat basketball teams are in Warrensburg for a doubleheader Saturday.
Tip off for the women is 1pm, and 3pm for the men. Pregame on KXCV 90.5 and KRNW 88.9 starts at 12:30pm.