Local Sports
Dec. 3, 2020Game | Basketball
Northwest 49, Central Missouri 58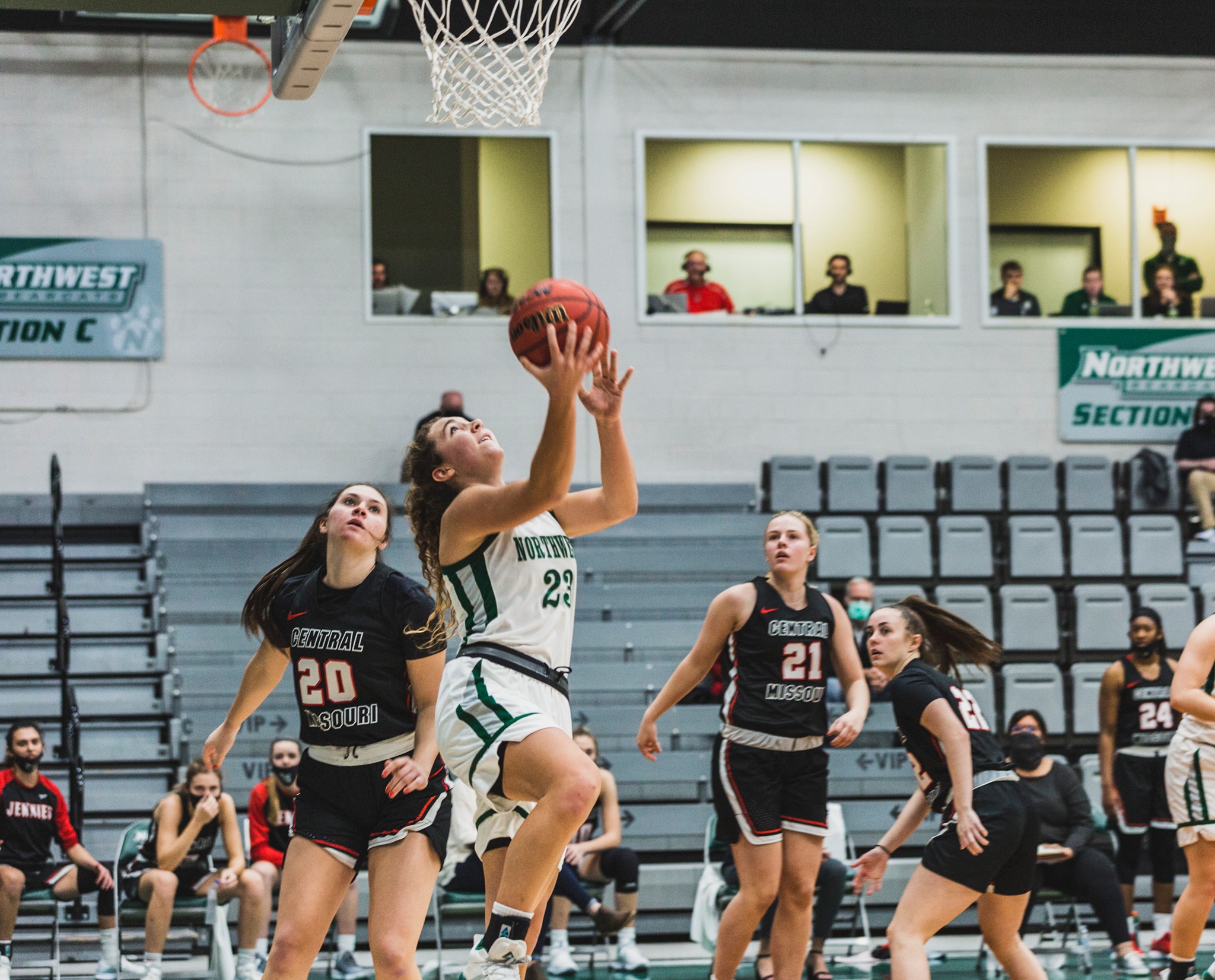 (Photo courtesy Gabi Brooks, Northwest Athletics)
Northwest limited a potent Central Missouri offense Thursday evening, but fell short in a come back attempt in a 58-49 loss.
The Bearcats (1-2, 1-2 MIAA) trailed the Jennies (3-0, 3-0 MIAA) by 20 points with less than a minute remaining in the third quarter. Freshman guard Molly Harnett hit a half court shot just before the buzzer to cut that deficit to 17 points entering the fourth quarter.
That buzzer beater sparked Northwest.
The 'Cats slowly chipped away throughout the final quarter, and began to break through with under four minutes to play.
Trailing by 14, Kylie Coleman hit a three-pointer, and Emma Atwood converted a three-point play on the following possession to get back within eight points of the Jennies.
Northwest missed on a couple opportunities down the stretch to make it a two-score game, and UCM hit three free throws in the final minute to seal the game.
Hartnett led the Bearcats with 12 points.
Atwood finished with 11 points on 5-7 shooting with six rebounds and two steals.
Jayna Green added nine points to go along with stellar post defense. Green and the 'Cats limited UCM to just five offensive rebounds and no second-chance points in the game.
Northwest is back home Saturday afternoon to face Lincoln. Game time is 1:30pm. You can listen to the game on KXCV 90.5 and KRNW 88.9 starting at 1pm with pregame.