Local Sports
Jan. 30, 2021Game | Basketball
Northwest 51, Central Missouri 55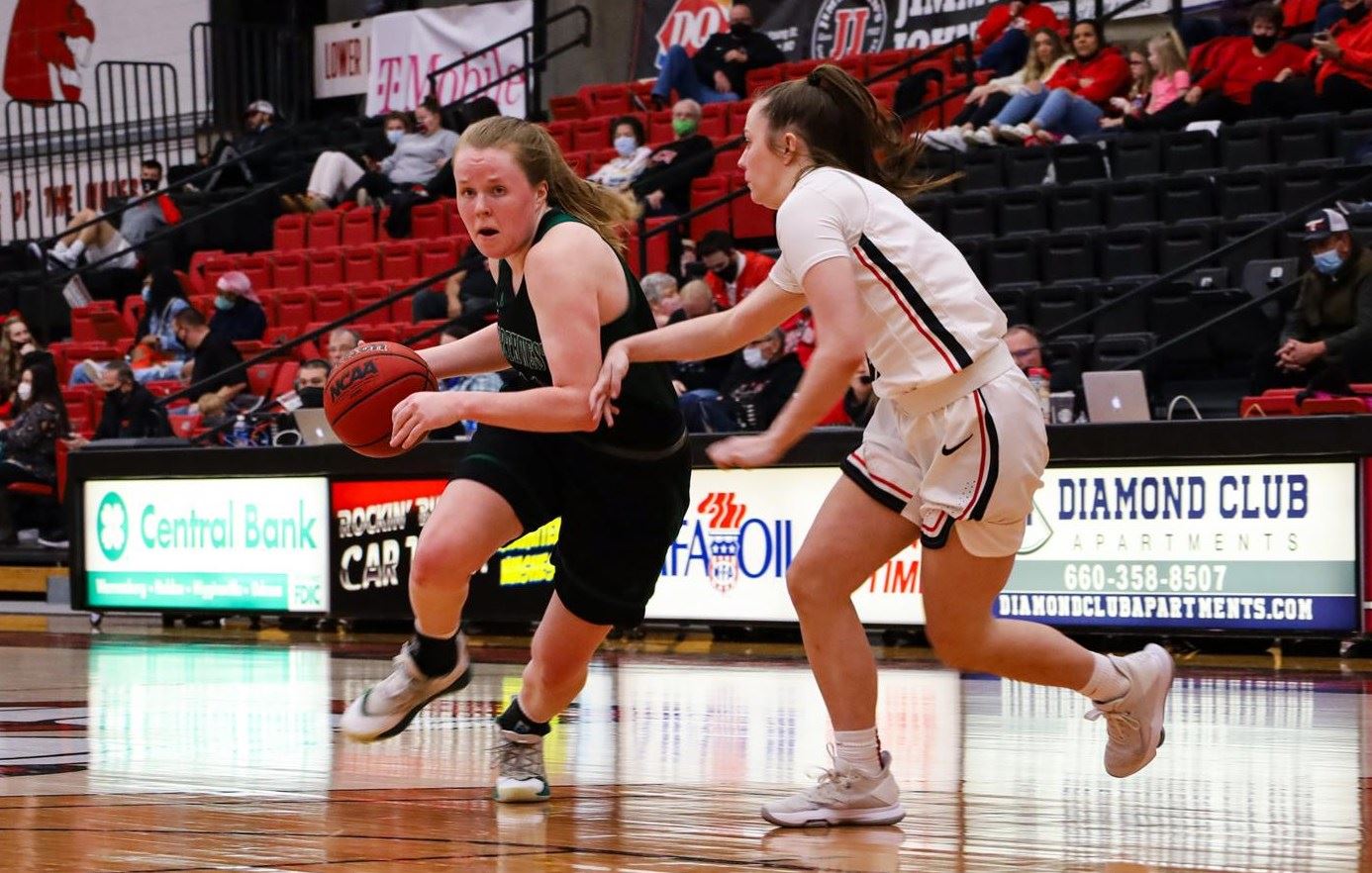 (Photo courtesy Ryan Milke, Northwest Athletics)
Northwest pushed No. 17 Central Missouri to the brink in Saturday's contest from Warrensburg, but the Jennies prevailed with a 55-51 victory.
The Bearcats (4-9) held UCM to a season-low in points and trailed by just two in the final minute, but couldn't complete the upset bid.
Northwest dug an early hole hitting just 2-14 shots in the opening quarter as Central opened a 16-6 lead. The deficit was 11 points at halftime.
UCM looked poised to run away with it in the third quarter after extending its lead to 14 points at 35-21, but that's when the tables turned.
Molly Hartnett and Jaelyn Haggard combined for a quick 9-0 run over the next three minutes to get back within five of Central Missouri.
The lead grew to 10 points again as the fourth quarter began, but a Jillian Fleming layup and Hartnett three-pointer cut it back to a two possession game.
Northwest got within three points with 2:26 left and later two points with 24 seconds remaining, but UCM sealed the win with a pair of free throws.
Hartnett led all scorers with 22 points on 8-16 shooting.
Mallory McConkey finished with nine points and eight rebounds.