Local Sports
Feb. 2, 2021Game | Basketball
Northwest 63, Missouri Southern 46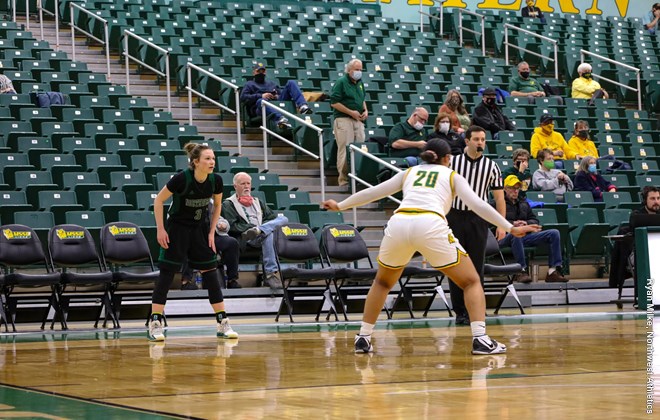 (Photo courtesy Ryan Milke, Northwest Athletics)
Northwest shut down Missouri Southern on its home floor and earned a 63-46 win in Joplin for the first time since 2013.
The Bearcats (5-9) forced the Lions into their worst shooting performance of the season at 27.5-percent. Meanwhile, Northwest got a big lift with 29 bench points combined from Jaelyn Haggard and Mia Stillman.
Trailing in the first half, Stillman stepped in and hit three of her first four three-point attempts to push the 'Cats in front. The St. Joseph native matched a career-high with 11 points in the win.
Haggard followed close behind with 11 of her 18 points coming in the second half.
Molly Hartnett continued her fantastic freshman season with 19 points and 9 rebounds.
Mallory McConkey put up 9 points and 7 rebounds.
Jayna Green also blocked three shots in the first half, and Caely Kesten passed out a career-high five assists.
Northwest returns home Saturday to play Missouri Western. Game time is set for 1:30pm. Pregame on KXCV 90.5 and KRNW 88.9 begins at 1pm.