Local Sports
Feb. 6, 2021Game | Basketball
Northwest 70, Missouri Western 64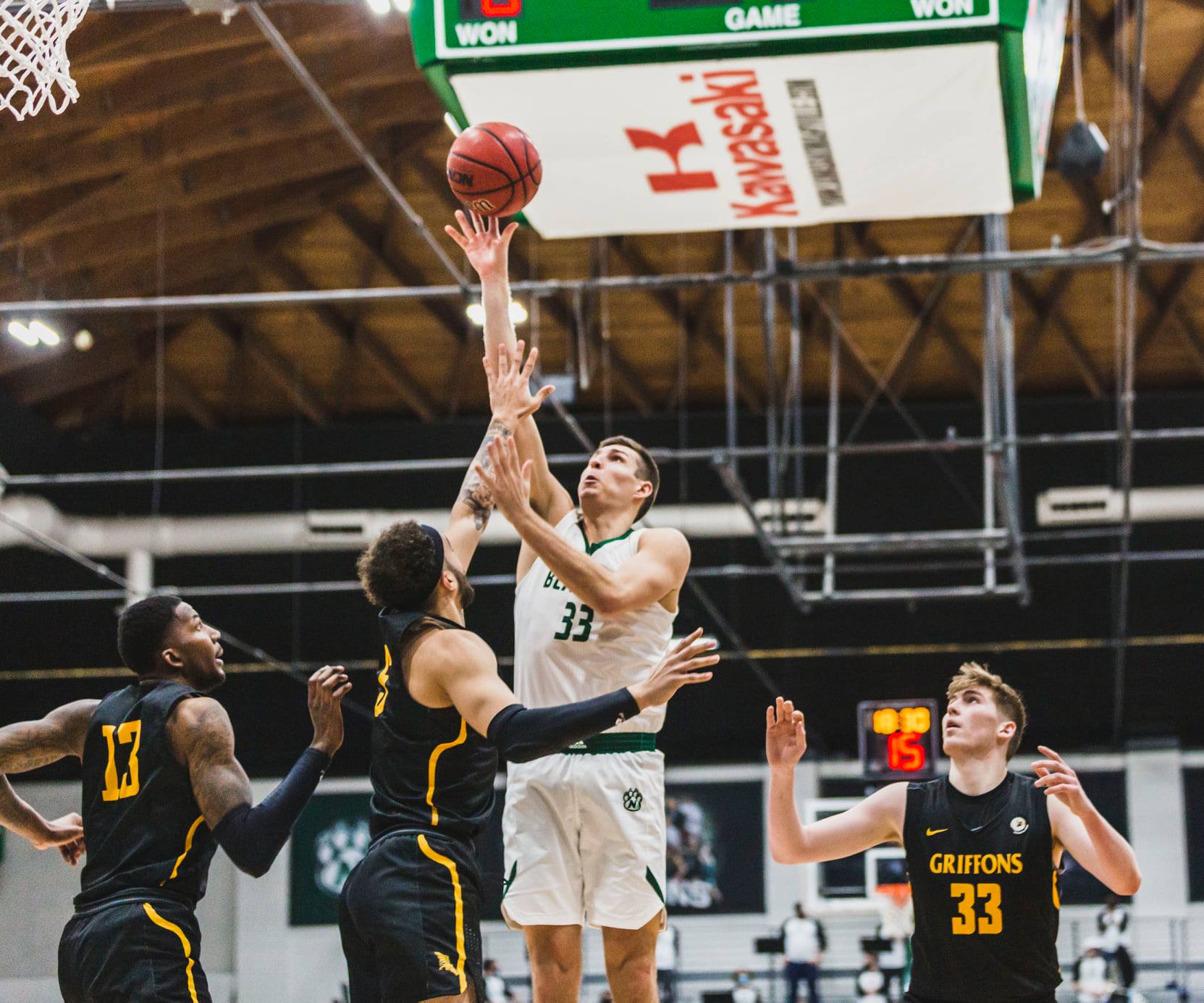 (Photo courtesy Gabi Brooks, Northwest Athletics)
Northwest Missouri State overcame a season-high 19 turnovers and a double-digit deficit to beat Missouri Western 70-64 Saturday afternoon.
The Bearcats (14-1) have now won 17 straight over the Griffons.
Northwest shot 53-percent in the first half, but committed 13 turnovers and found themselves down 37-30 at halftime. Western struck first in the second half hitting a three-pointer to make it 40-30.
The Bearcats responded with a 26-8 run to take an eight-point lead. The Griffons battled back to take a one-point lead inside four minutes left. After a Diego Bernard layup followed by a Western free throw, the game was knotted 61-61 with 2:06 remaining.
Wes Dreamer hit a three-pointer to put Northwest on top, then Bernard combined with Trevor Hudgins to go 6-6 at the free throw line in the final minute to pull out the win.
It marks the ninth straight win for the 'Cats and fourth straight loss for the Griffs.
Ryan Hawkins led Northwest with 18 points and nine rebounds.
Hudgins finished with 14 points.
Dreamer had 13 and Bernard had 12.
The Bearcats and Griffons meet again Tuesday night in St. Joseph. Tip off is set for 7pm. Pregame on KXCV 90.5 and KRNW 88.9 begins at 6:30pm.