Local Sports
Dec. 3, 2020Game | Basketball
Northwest 74, Central Missouri 67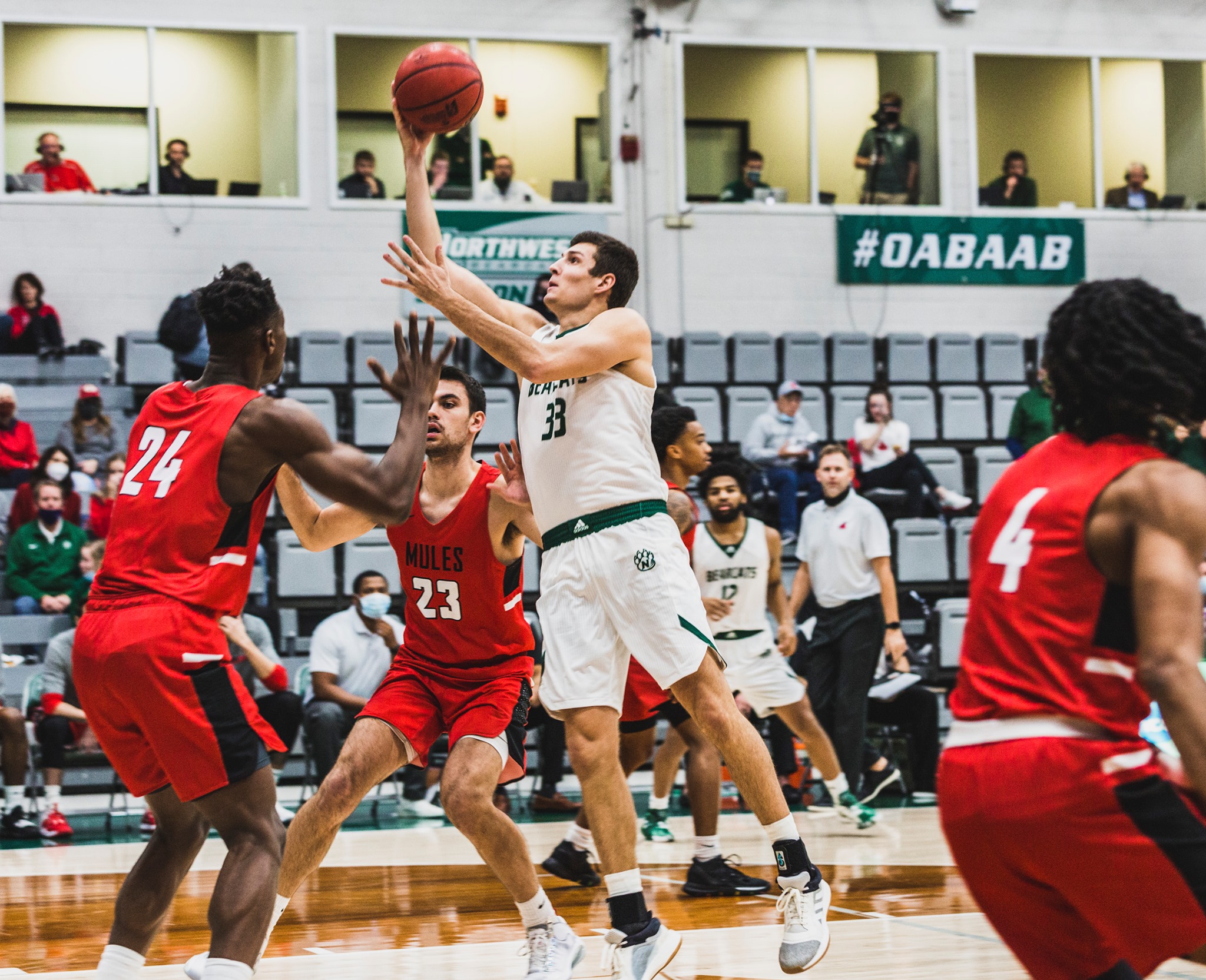 (Photo courtesy Gabi Brooks, Northwest Athletics)
Playing for just the second time after opening the season two weeks ago, Northwest Missouri State continued to knock off rust from a long off-season in a 74-67 win over Central Missouri Thursday night.
The Bearcats (2-0, 2-0 MIAA) uncharacteristically turned the ball over 15 times and held off a late surge from the Mules (1-3, 1-3 MIAA) to earn a 34th consecutive home win.
Northwest shot 48-percent in the first half and led by 12 at the break. The lead ballooned to 20 in the second half, but eight of the Bearcat turnovers came in the final 11:55 and the Mules outscored them 35-22 the rest of the way to make it competitive into the final seconds.
Ryan Hawkins paced Northwest with 25 points on 9-18 shooting. He also grabbed six rebounds.
Trevor Hudgins scored 18 points and dished five assists. He and Hawkins played all 40 minutes of the ball game.
True freshman Byron Alexander put up double-digit points for the first time with 12 to go along with three rebounds.
The Bearcats play at home again Saturday. Northwest's matchup with Lincoln begins at 3:30pm. You can hear the game on KXCV-KRNW starting at 3pm with pregame.