Local Sports
March 25, 2021Game | Basketball
Northwest 77 - Flagler 46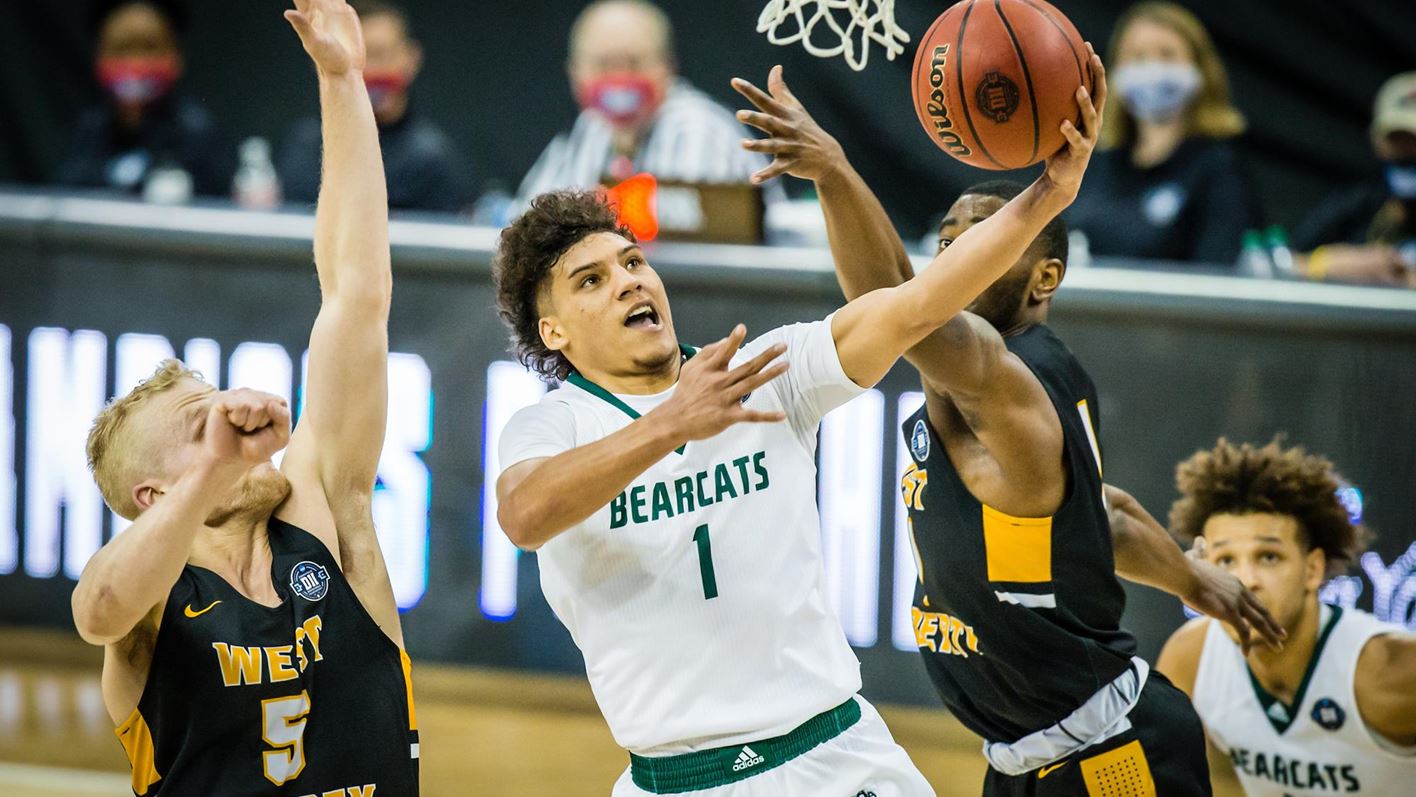 (Photo courtesy of Bearcat Athletics)
Northwest Missouri State dominated Flagler from start to finish in a 77-46 win Thursday night to clinch a spot in the NCAA Division 2 National Championship.
The Bearcats (27-2) will make their third appearance in a national title game – along with 2017 and 2019 – Saturday when they face West Texas A&M.
Northwest opened the game on a 7-0 run after buckets from Diego Bernard, Ryan Hawkins and Wes Dreamer.
The Saints stayed within six points of the Bearcats for the opening 10 minutes, then the rout was on. A 21-2 run over a seven minute span in the opening half anchored the Bearcats to a 38-16 lead. A putback slam dunk by Bernard as the buzzer sounded put an exclamation point on the half with Northwest in front 40-24.
Things didn't improve for Flagler after the break.
The Saints shot just 28.1-percent in the second half while being outscored 37-22. NABC All-American Jaizec Lottie, who averages 25 points per game, was limited throughout and finished with 15 points.
Hawkins put up a double-double with 20 points and 11 rebounds for Northwest. Bernard just missed one with 10 points and nine rebounds.
Waters added 15 points on 5-6 shooting.
Trevor Hudgins also hit double-digits with 13 points, hitting 3-6 from three-point range.
Northwest and West Texas A&M are now set for the fourth all-time meeting between the schools. The Buffs beat Lincoln Memorial in the other national semifinal game 87-86 on a last second three-pointer.
Game time Saturday is 11am. Pregame on KXCV 90.5 and KRNW 88.9 begins at 10:30am.