Local Sports
Feb. 9, 2021Game | Basketball
Northwest 79, Missouri Western 56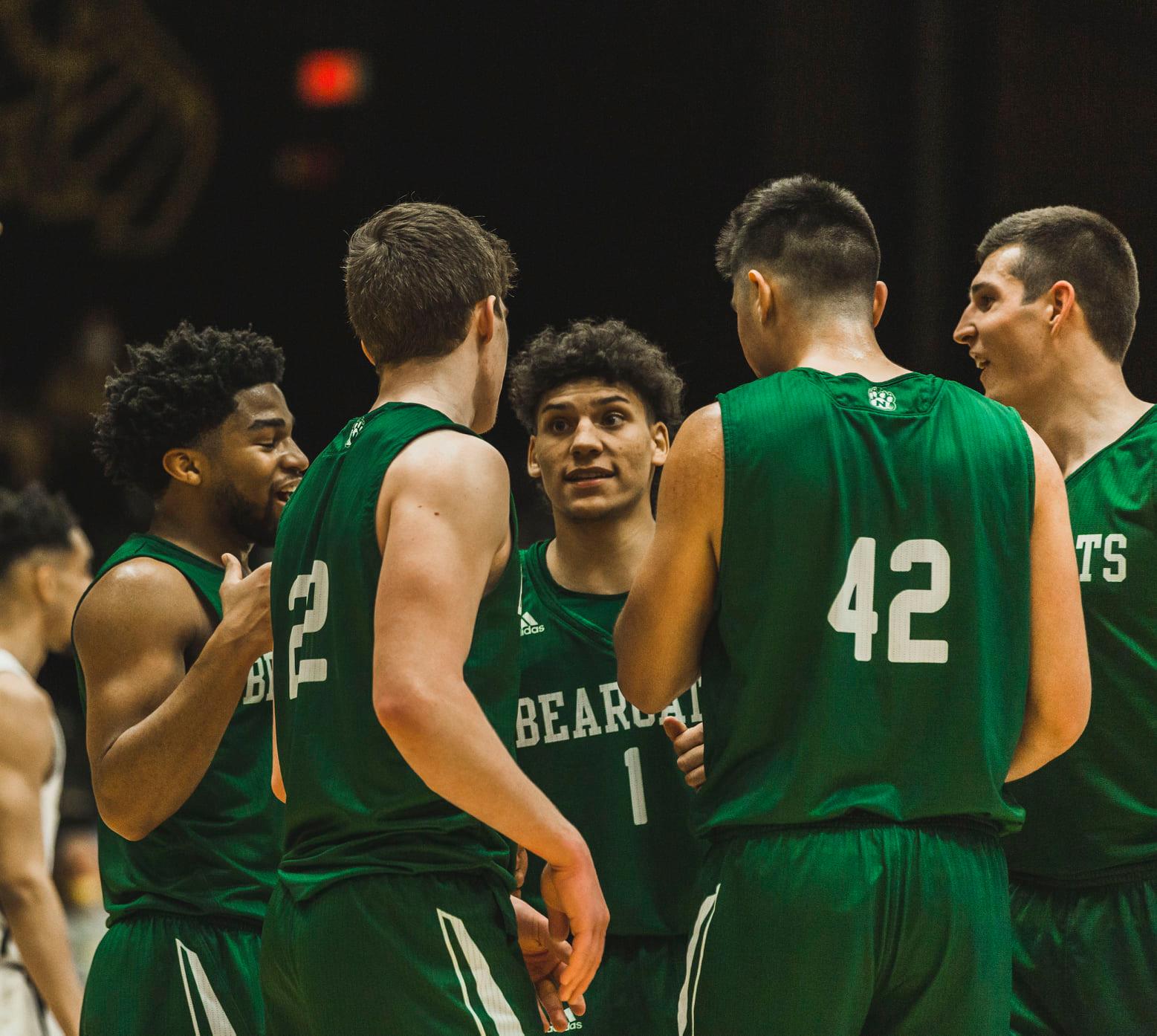 (Photo courtesy Gabi Brooks, Northwest Athletics)
Northwest Missouri State continued its dominance of Missouri Western Tuesday night with a 79-56 win at the MWSU Fieldhouse.
The Bearcats (15-1) have won 18 in a row over the Griffons and 19 straight in the city of St. Joseph overall.
Both teams started slow offensively, but Northwest picked it up as the first half went along. The 'Cats used an 11-2 run to open up a 25-10 lead at the 5:40 mark. The Griffons, on the other hand, didn't score for the first 5:17 of the game, and shot 21.4-percent in the opening half including 1-11 from three-point range.
Another 11-2 run early in the second half extended the Northwest lead to 19 points with 11:01 left in the game. The largest lead came inside five minutes remaining when a Trevor Hudgins three-pointer put the Bearcats on top 74-47.
The win marked the 10th in a row for Northwest since suffering its first loss of the season to Washburn on January 7.
Ryan Hawkins led all scorers with 34 points. It was his third outing of 30 or more this season. He also snared 13 rebounds in the game.
Trevor Hudgins scored 14 of his 16 points in the second half and dished six assists.
Diego Bernard just missed a double-double with eight points and 10 rebounds.
Northwest returns home for a matchup with Pittsburg State Thursday night at 7:30pm. Pregame on KXCV 90.5 and KRNW 88.9 begins at 7pm.