Local Sports
Jan. 30, 2021Game | Basketball
Northwest 80, Central Missouri 37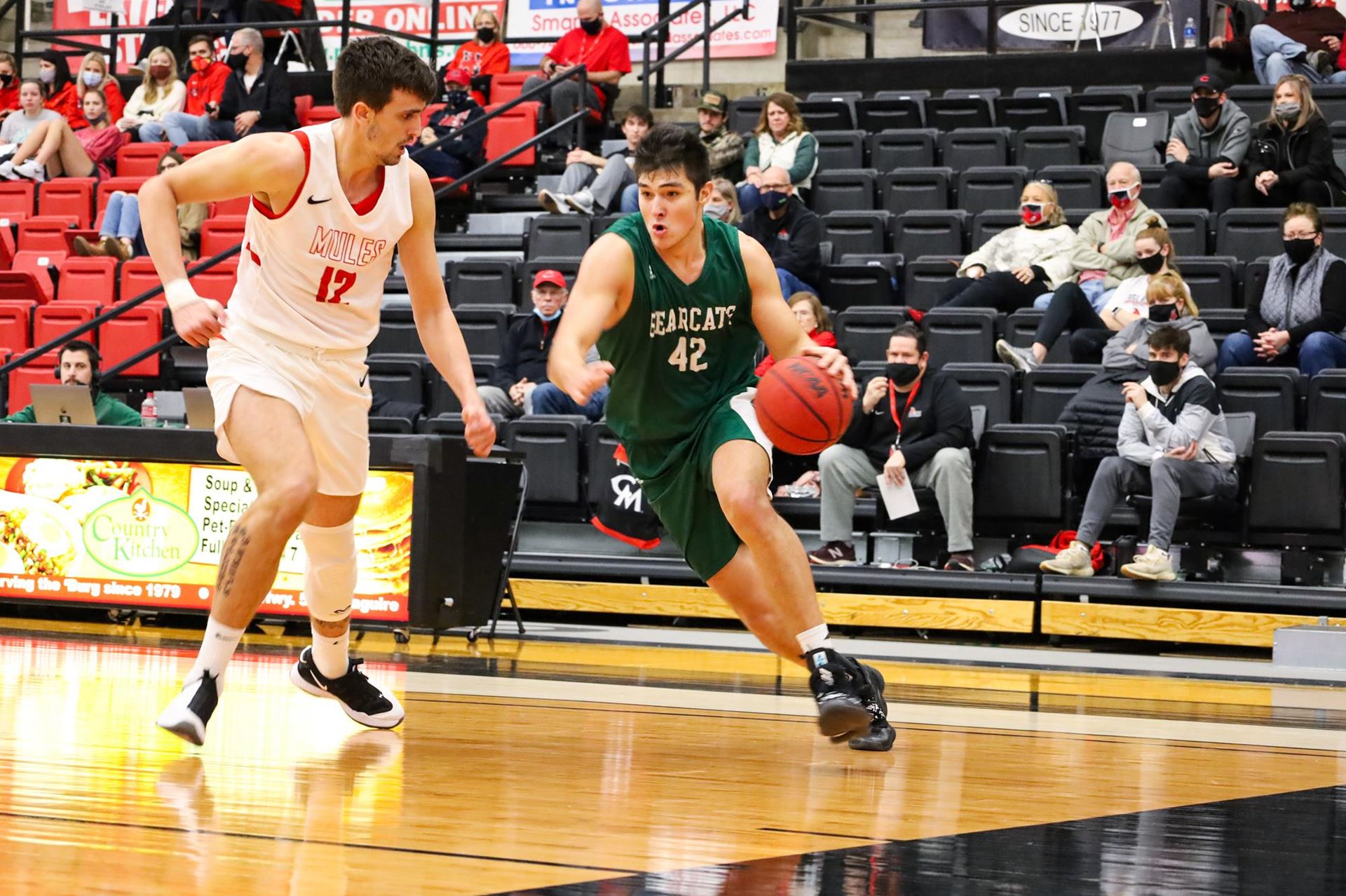 (Photo courtesy Ryan Milke, Northwest Athletics)
Northwest Missouri State earned it's most-lopsided victory ever in Warrensburg Saturday afternoon with a 80-37 drubbing of Central Missouri.
The Bearcats (12-1) jumped all over the Mules from the opening tip and cruised into halftime with a 47-17 lead.
Central Missouri shot just 2-14 from three-point range and didn't have any scorers reach double-figures in the game played on their home floor.
Northwest, meanwhile, had nine players record a basket and three finish in double digits.
Ryan Hawkins led the pack with 22 points and eight rebounds.
Trevor Hudgins wasn't far behind with 16 points.
Luke Waters finished with 13 points.
Northwest is back on the road Tuesday night for a make-up game against Missouri Southern in Joplin.