Local Sports
Feb. 13, 2021Game | Basketball
Northwest 83, Missouri Southern 69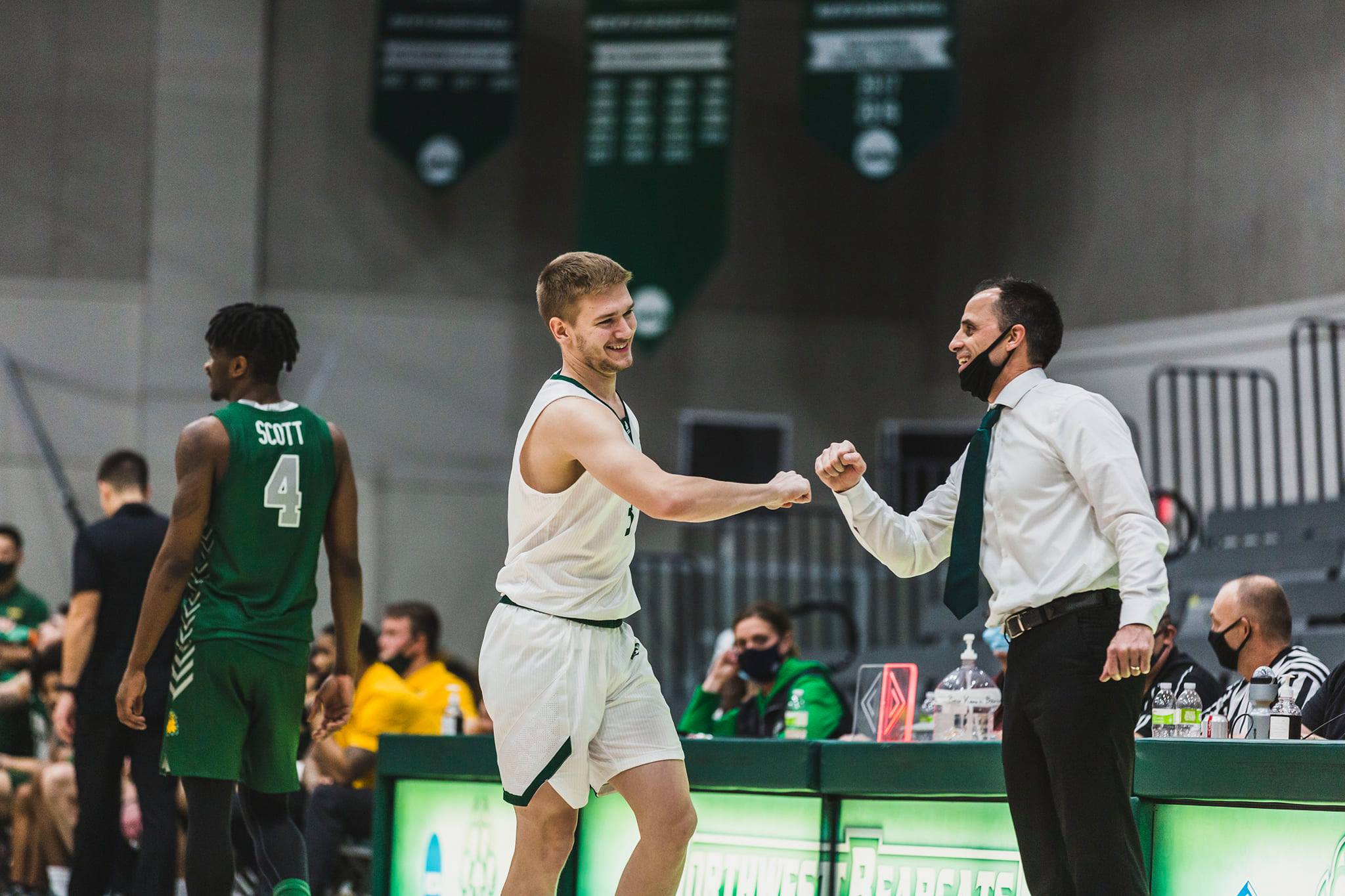 (Photo courtesy Gabi Brooks, Northwest Athletics)
Ahead by three early in the second half, a mini run cued by Luke Waters and Trevor Hudgins pushed the Northwest lead to double digits and propelled the Bearcats to a 83-69 win over Missouri Southern.
Northwest (17-1) now finds itself within arm's reach of its eighth straight MIAA regular season title with a 2.5 game lead on Washburn. The Bearcats can earn a share of the conference championship with two wins, two Ichabod losses, or one win and one Washburn loss.
Missouri Southern remained close throughout the first half, and held a lead with 2:01 to play in the first half.
Ultimately, Hudgins proved to be too much hitting the 30-point plateau for the second straight game. The Manhattan, KS native finished with 31 points knocking down eight of 11 three-point attempts, while also passing out four assists.
Waters drained four of five three-point shots as he finished with 16 points.
Diego Bernard put up 10 points and eight rebounds, while Ryan Hawkins scored nine points and grabbed 10 rebounds.
The Bearcats are on the road for the last time in the regular season this week. Northwest meets Emporia State Thursday at 7:30pm. Pregame on KXCV 90.5 and KRNW 88.9 begins at 7pm.