Local Sports
Feb. 20, 2021Game | Basketball
Northwest 88, Washburn 85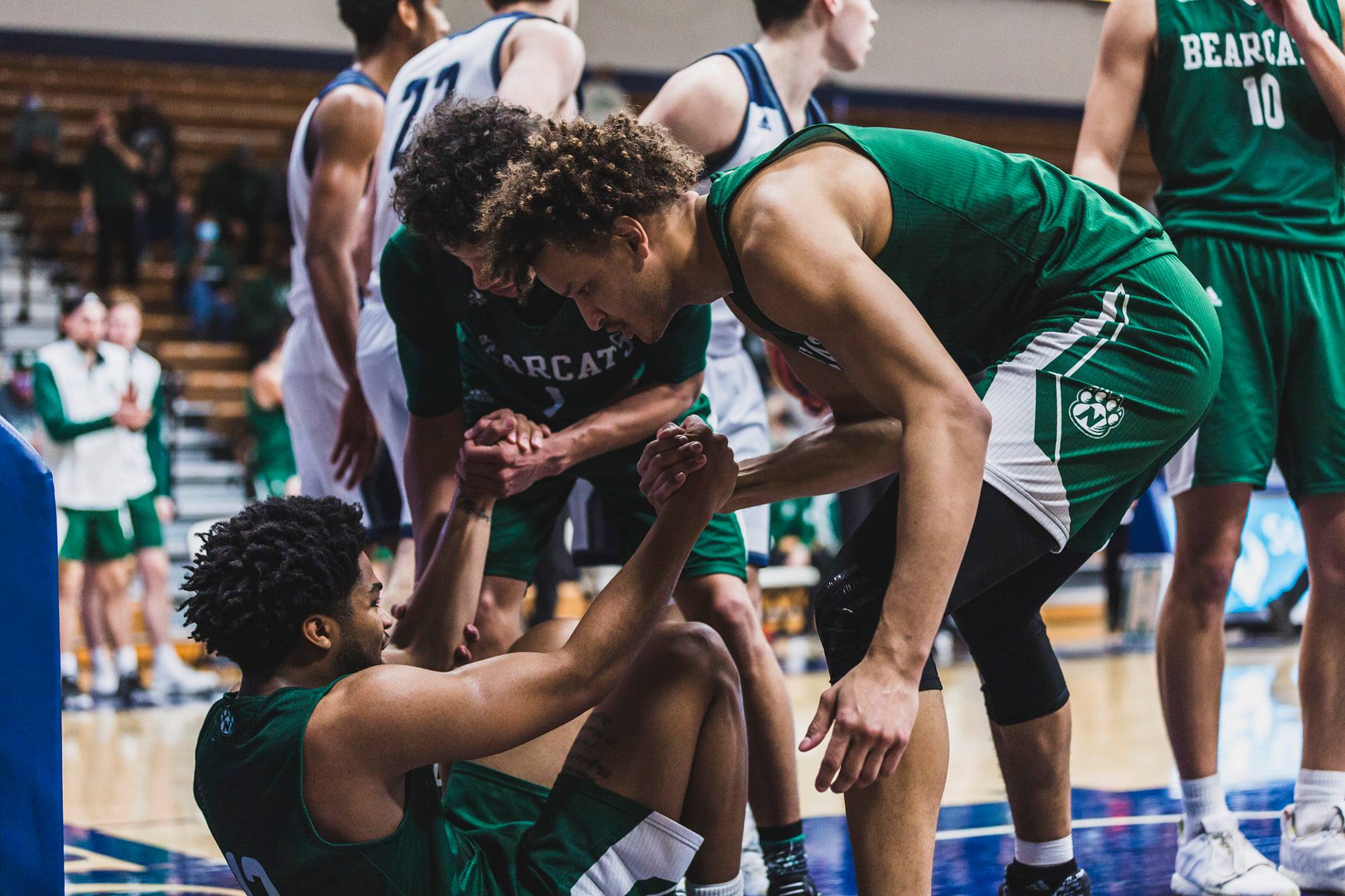 (Photo courtesy Gabi Brooks, Northwest Athletics)
Northwest Missouri State and Washburn went to overtime for the second time this season, but this time the Bearcats pulled out the victory 88-85 to claim an outright MIAA regular season title.
Northwest (19-1) has now won eight straight regular season conference championships, extending its own MIAA record.
Trevor Hudgins led all scorers with 28 points. He also passed out six assists.
Diego Bernard added 17 points, seven rebounds and four assists in the victory.
Luke Waters put up 17 points on 7-10 shooting prior to fouling out.
Ryan Hawkins scord 16 points and puleed in six rebounds.
Northwest returns home for the final two regular season games in Maryville. The Bearcats host Nebraska Kearney Thursday at 7:30pm. Pregame on KXCV 90.5 and KRNW 88.9 begins at 7pm.