Local Sports
Feb. 25, 2021Game | Basketball
Northwest 95, UNK 59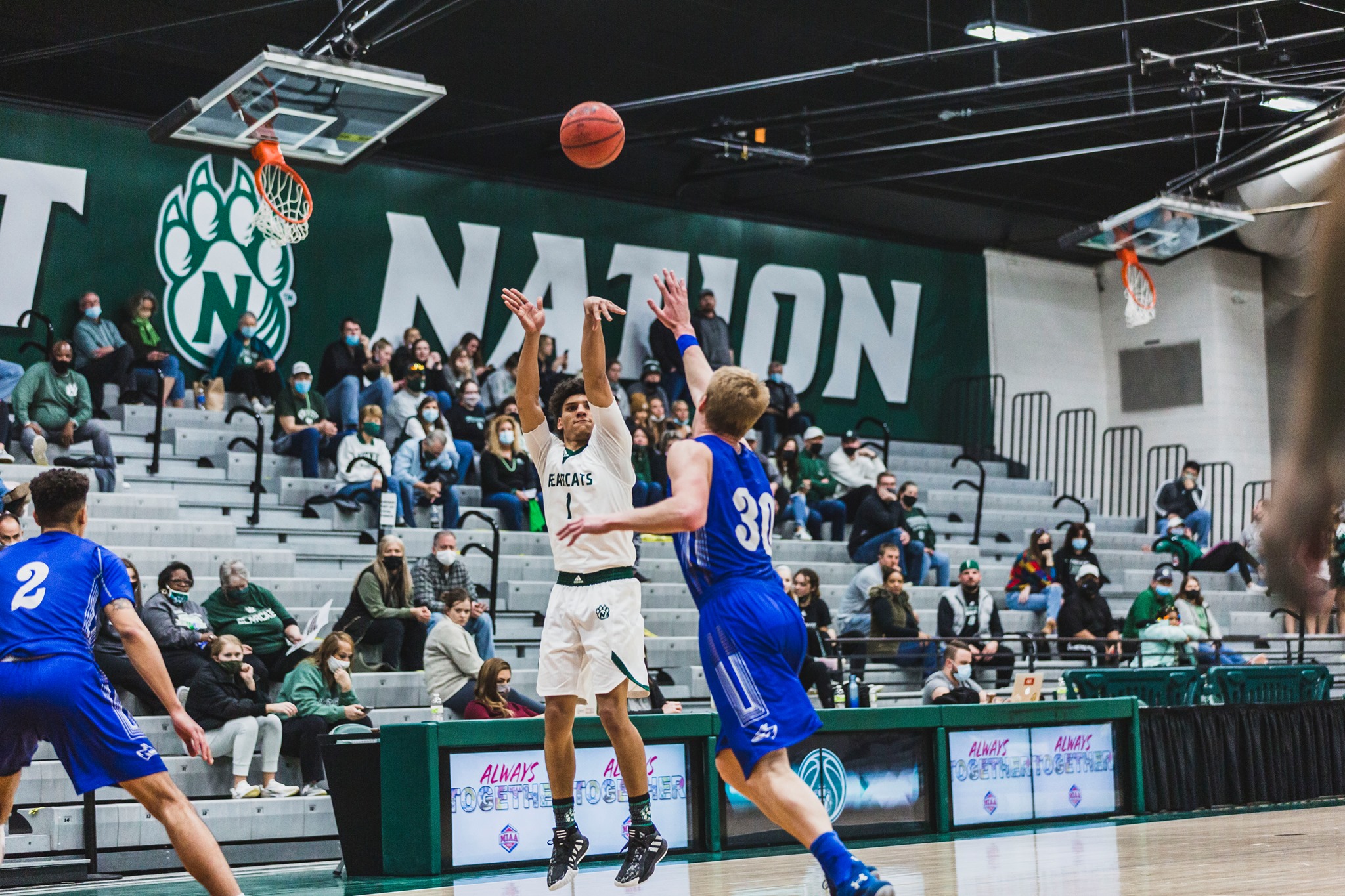 (Photo courtesy Gabi Brooks, Northwest Athletics)
Northwest Missouri State was locked in from the start Thursday evening as they ran away from Nebraska Kearney 95-59.
The Bearcats (20-1) finished with five players scoring double digits despite no starter playing more than 29 minutes as they shot 69-percent from the field in the second half.
Diego Bernard was nearly flawless putting up 21 points to go along with six rebounds, seven assists and two steals.
Luke Waters continued his consisted play with 15 points of 6-7 shooting. He was also a perfect 3-3 from long range.
Trevor Hudgins and Ryan Hawkins chipped in with 14 points apiece, and Daniel Abreu scored 11 off the bench.
The Bearcats now head into the regular season finale Saturday against Fort Hays State at 3:30pm. Pregame on KXCV 90.5 and KRNW 88.9 begins at 3pm.