Local Sports
March 24, 2021Game | Basketball
Northwest 98 - West Liberty 77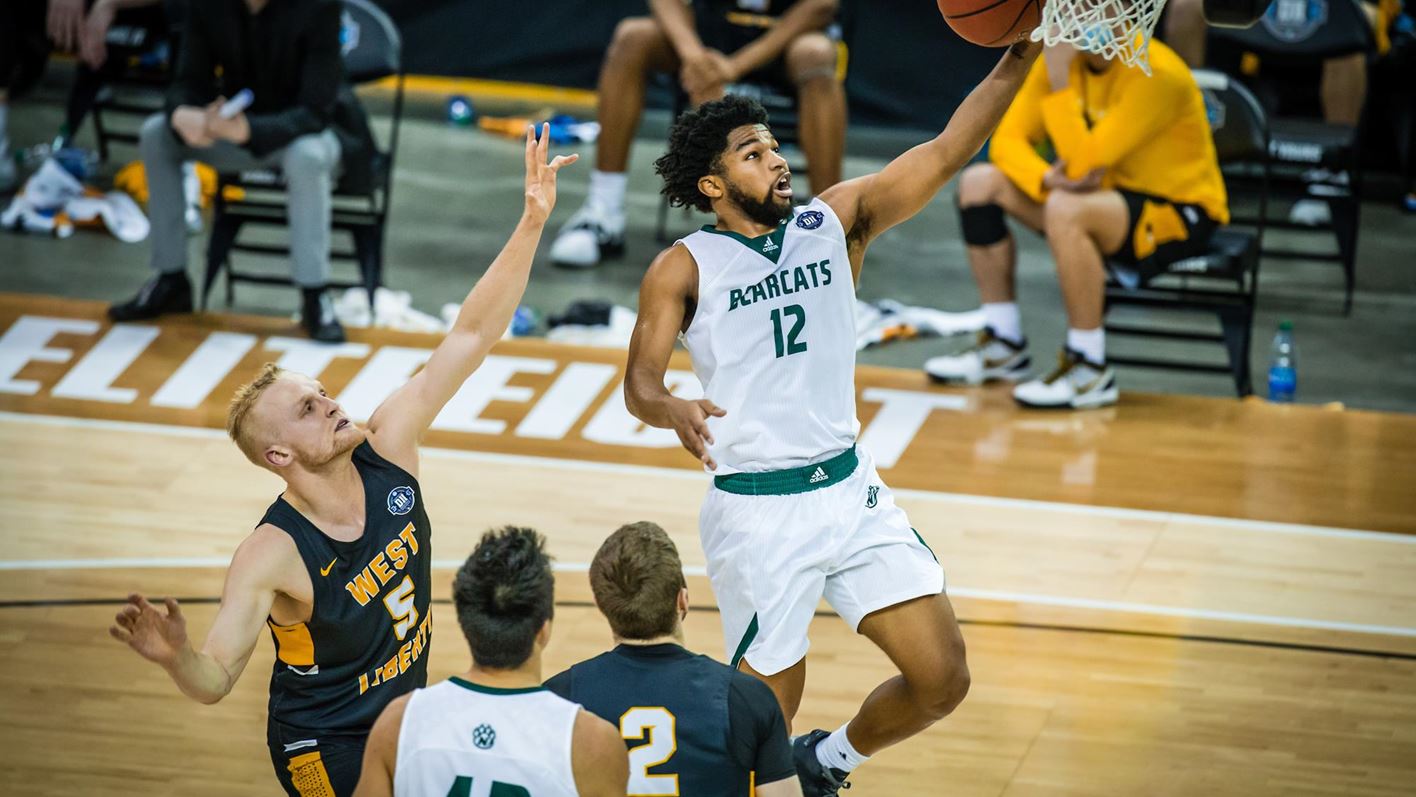 (Photo courtesy of Bearcat Athletics)
Northwest Missouri State shut down the top scoring offense in NCAA Division 2 men's basketball Wednesday en route to a 98-77 win over West Liberty in the Elite Eight.
The Bearcats (26-2) limited the Hilltoppers to a season-low 32 points at halftime, and held them well below their season average of 102 points per game.
The win advances Northwest into the NCAA Division 2 National Semifinals Thursday night.
The Hilltoppers took an 8-4 lead into the first media timeout, but the Bearcats got rolling later in the half with an 11-0 run to take the lead. The green and white led 51-32 at halftime and shot better than 60-percent from the field in the opening 20 minutes.
The lead ballooned to as many as 30 points in the second half as Northwest earned its third trip to the round of four.
Ryan Hawkins led all scorers with 32 points while hitting 6-8 from three-point range.
Trevor Hudgins added 23 points and five assists.
Byron Alexander recorded his first career double-double with 11 points and 10 rebounds.
Northwest advances to play Flagler Thursday at 8:45pm. Pregame on KXCV 90.5 and KRNW 88.9 begins at 8:15pm. The winner moves onto the NCAA Division 2 National Championship game.