Local Sports
Nov. 17, 2020Coaches Show | Basketball, Cross Country
November 17 Coaches Show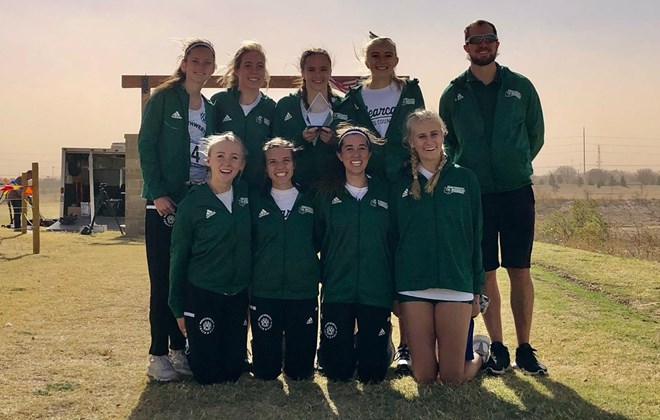 Photo courtesy Northwest Athletics
The third installment of the Bearcat Coaches Show this season celebrated a great finish for Northwest women's cross country at the Division 2 National Invitational, and also previewed the opening weekend of the MIAA basketball season.
In the second and final meet of the season, the Bearcat women's cross country team posted a third place finish overall in the Division 2 National Invitational in Lubbock, TX. Three individuals, Caroline Cunningham, Amber Owens and Delanie Dykes, were all top 10 finishers. Cross country coach Nick Gibson applauded the effort on a day with 40 mile per hour wind gusts and a pandemic-shortened season.
Northwest Missouri State basketball gets underway this week with a women's game Thursday against Northeastern State, followed by a women's and men's doubleheader Saturday afternoon against Rogers State. Head women's basketball coach Austin Meyer and senior guard Kylie Coleman looked ahead at the two matchups. Head men's basketball coach Ben McCollum and senior forward Ryan Hawkins also stopped by the show to discuss there solo game this weekend.
Head athletic trainer Kelly Quinlin also made an appearance on this week's Bearcat Coaches Show to talk about the work her staff is doing to keep players and coaches safe.
Full audio from the show is available above.