Local Sports
Nov. 27, 2021Game | Football
Northwest 28, Harding 9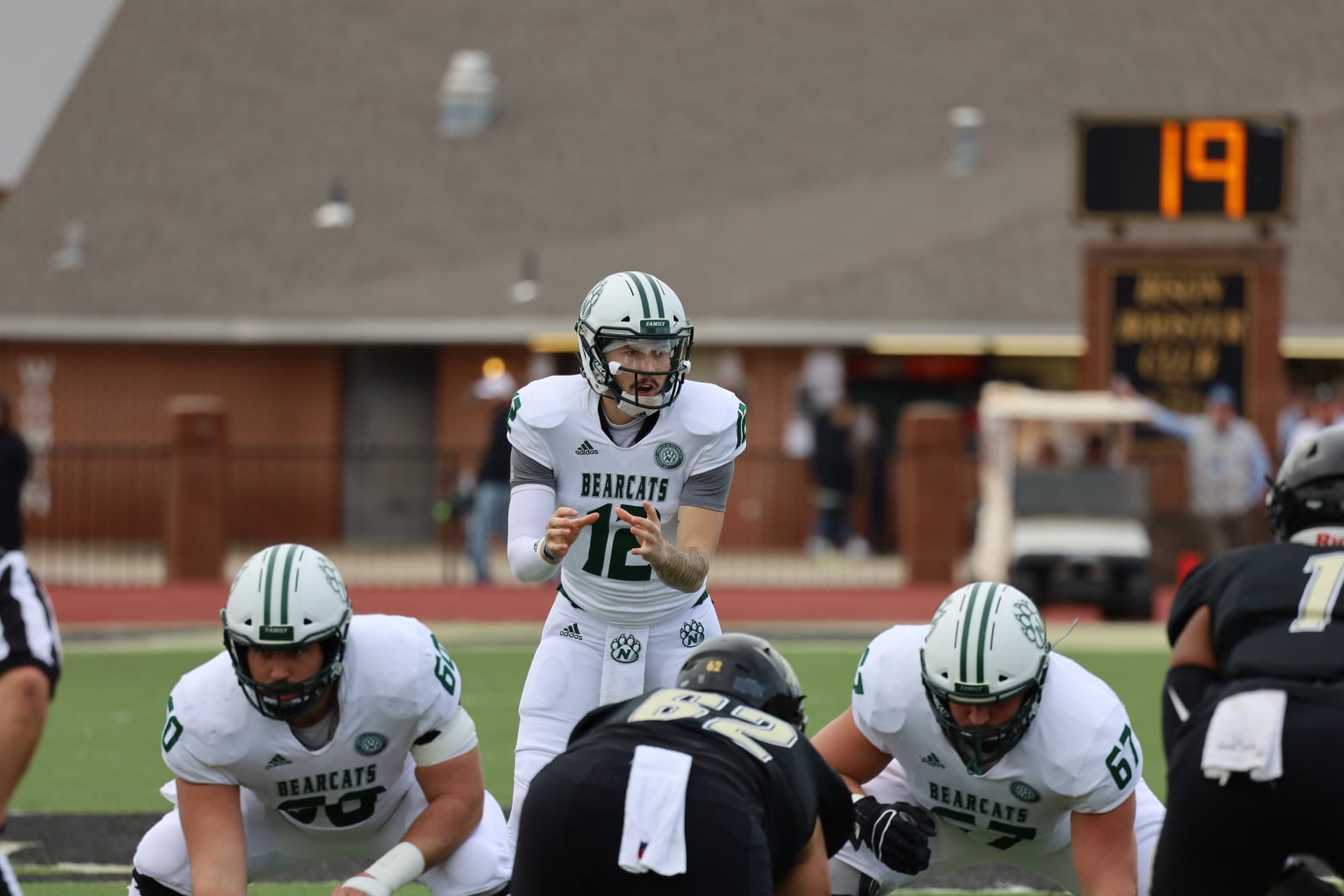 (Photo courtesy Northwest Athletics)
Northwest trailed Harding 9-7 late in the first half of the NCAA Division 2 Playoffs second round matchup from Searcy, AR, but a scoring drive in the final seconds of the second quarter put the Bearcats on top and gave the road team all of the momentum.
Northwest (11-1) scored the final 21 points of the game to top Harding 28-9 and advance to the Super Region 3 Championship game on December 4.
The final drive of the first half sparked the Bearcat offense, led by Braden Wright.
The junior quarterback threw for 231 yards and three touchdowns, while Al McKeller rushed for 60 yards and a score.
The Bisons entered the game averaging 42.8 points per game, the fifth most in the country. Harding fumbled the ball away on their first two possesions, scored on their third and fourth drives, then were held scoreless the rest of the way including three punts and an interception.
Jackson Barnes racked up 15 tackles, a blocked kick and a fumble recovery in the win.
Brody Buck added 14 tackles, and Drew Dostal finished with 11 tackles and an interception.
Northwest moves on to face No. 1 Ferris State Saturday at noon in Big Rapids, MI in the national quarterfinals. Pregame on KXCV 90.5 and KRNW 88.9 begins at 11am.