Local Sports
March 4, 2022Game | Basketball
Northwest 47, Nebraska Kearney 52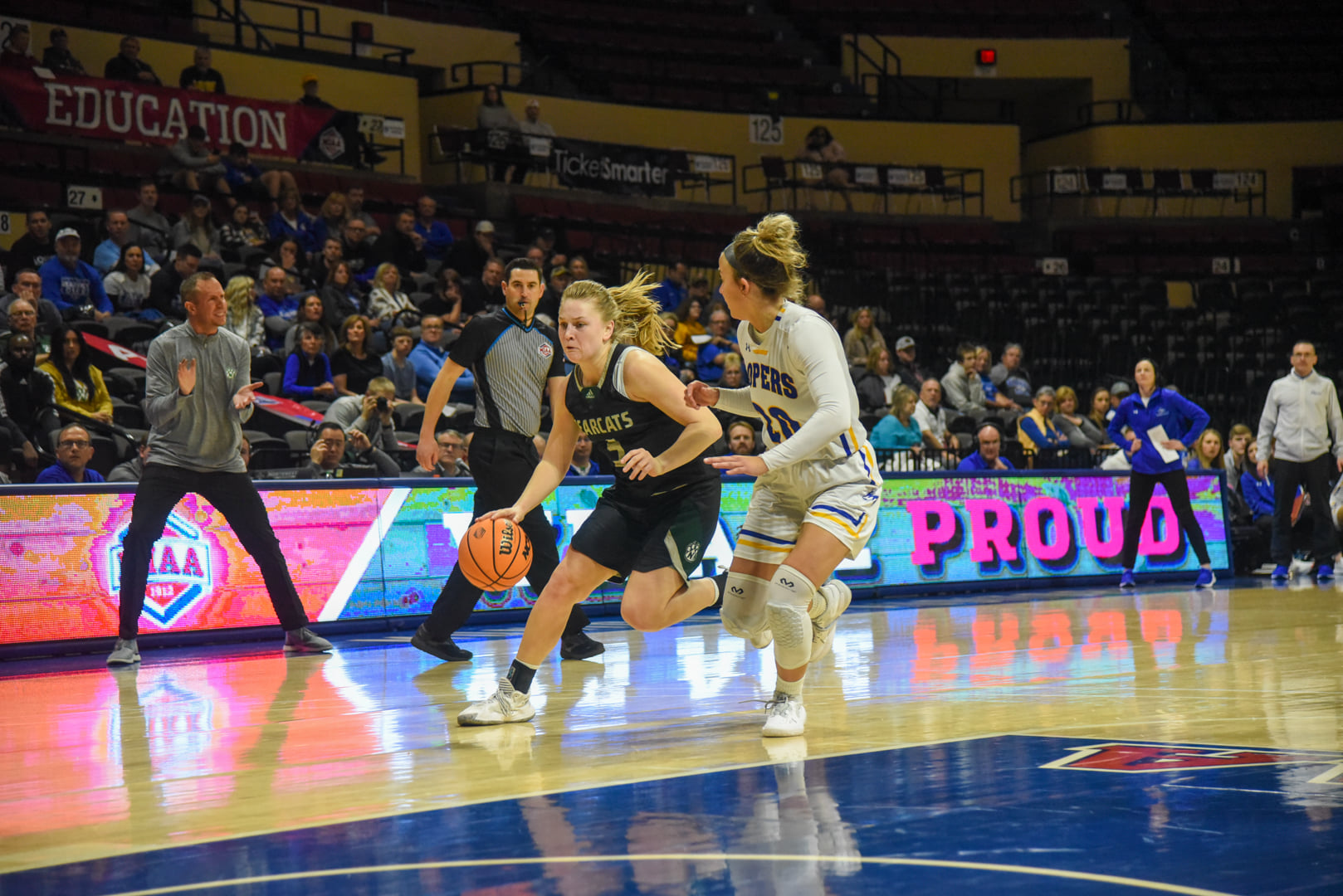 (Photo courtesy Northwest Athletics)
Northwest Missouri State women's basketball saw its season come to an end in a comeback bid that fell short Friday afternoon. The Nebraska Kearney Lopers hung on for a 52-47 win to advance to the MIAA Tournament semifinals.
The Bearcats (17-12) trailed by 15 points early in the second quarter, and saw the deficit grow to 19 points in the third.
Northwest went on a 18-4 run in the fourth quarter to slice the UNK lead down to 3 points, but the Bearcats couldn't get any closer.
Molly Hartnett led Northwest with 26 points.
Evelyn Vazquez finished with six points, four rebounds and two assists.