Local Sports
March 5, 2022Game | Basketball
Northwest 53, Fort Hays State 50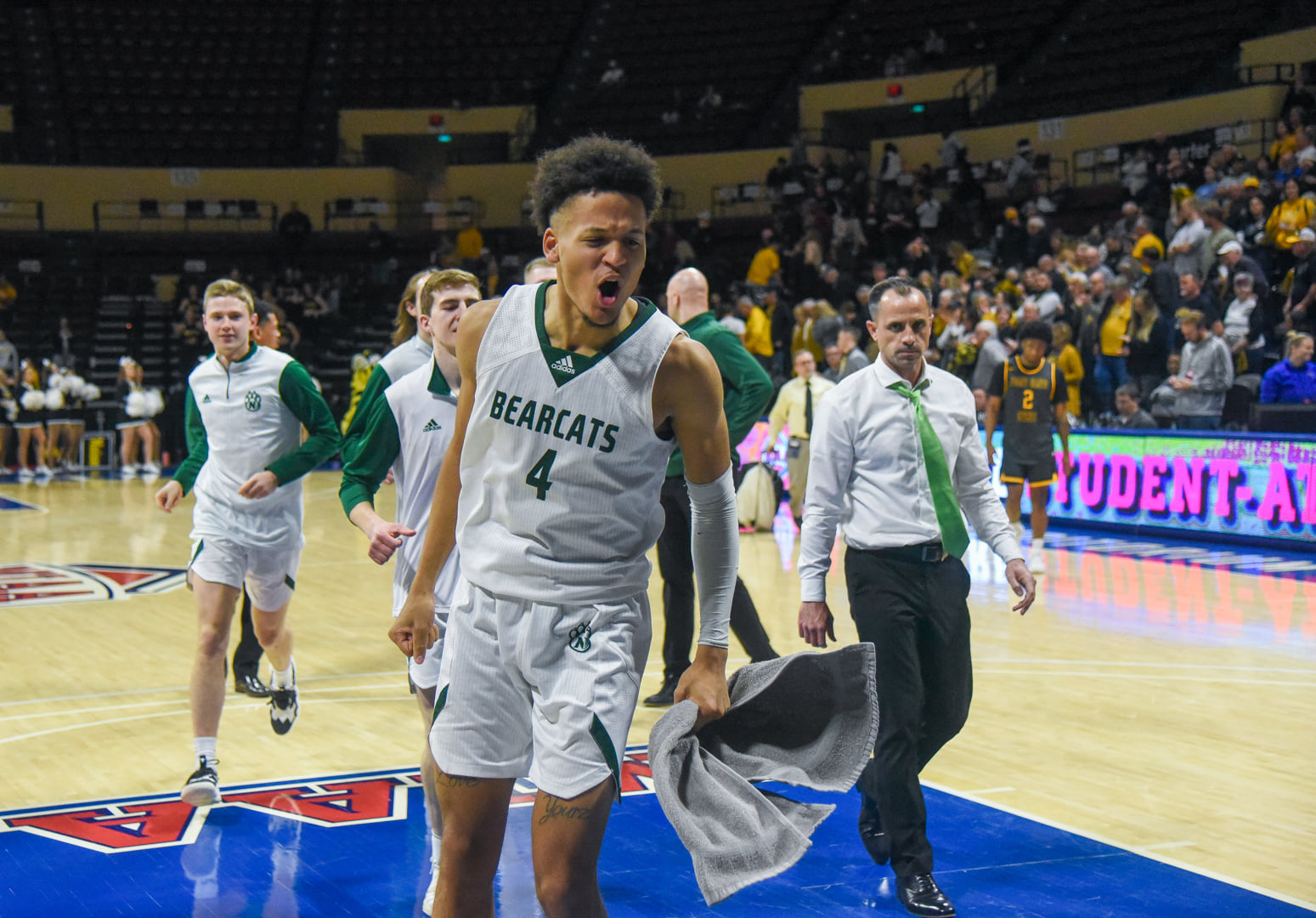 (Photo courtesy Northwest Athletics)
Northwest Missouri State put up its best defensive performance for the biggest game of the season en route to a 53-50 win over Fort Hays State in the MIAA Tournament semifinals.
The Bearcats (27-5) held the Tigers to 21 second half points, including a scoreless stretch for the final 7:59 of the game.
Northwest trailed Fort Hays 50-42 with less than eight minutes left. The Bearcats used that time to finish the game on an 11-0 run, capped by a pair of free throws from Byron Alexander to extend the lead to three points with three seconds remaining.
The Tigers missed their final 10 shots of the game and had five of their nine total turnovers in the final eight minutes.
Trevor Hudgins led all scorers with 13 points.
Wes Dreamer added 12 off the bench.
Northwest now gets set to face Washburn in the MIAA Tournament Championship at 3:30pm Sunday afternoon. Pregame on KXCV 90.5 and KRNW 88.9 begins at 3pm.